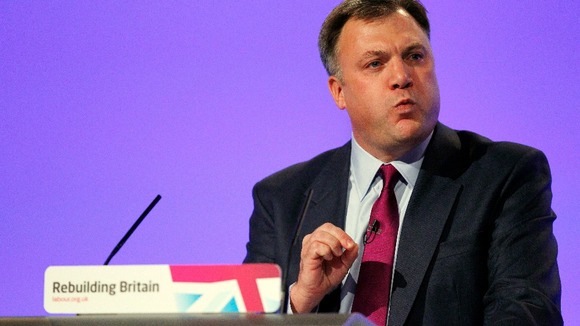 The Shadow Chancellor Ed Balls unveiled a stamp duty holiday and a major house-building programme in his address to the Labour Party conference in Manchester.
Read the full text of Mr Balls' speech here.
He announced his party's plans to cut stamp duty on properties worth more than £250,000, and to build 100,000 affordable homes in a bid to shore up the struggling construction sector.
Both policies are to be funded through a sell-off of 4G licences that is expected to raise between £3 and £4 billion.
The government is anticipating a windfall of up to £4bn from the sale of the 4G mobile phone spectrum ...

Let's commit that money from the 4G sale and build over the next two years: 100,000 new homes - affordable homes to rent and to buy - creating hundreds of thousands of jobs and getting the construction industry moving again.

Add to that a stamp duty holiday for first time buyers, and we can deliver real help for people aspiring to get on the property ladder.
– Ed Balls, Labour shadow chancellor

The headline-grabbing policies were backed-up with "tough decisions" about reducing government deficit as the country faces a double-dip recession, he said, but didn't expand.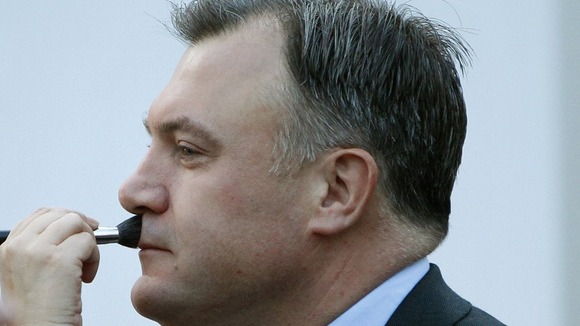 The shadow chancellor got the biggest laugh out of any of the morning's speakers when he joked about the Conservatives attacking the Labour leadership for "not being 'butch' enough".
Butch? Butch? Whatever did he mean? And if David Cameron is butch, where does that leave George Osborne?

Perhaps this is why George Osborne will never be sacked. A Prime Minister and a Chancellor destined to go down fighting together.

And this time, let's see them riding off into the sunset. Butch Cameron and the flat-line kid.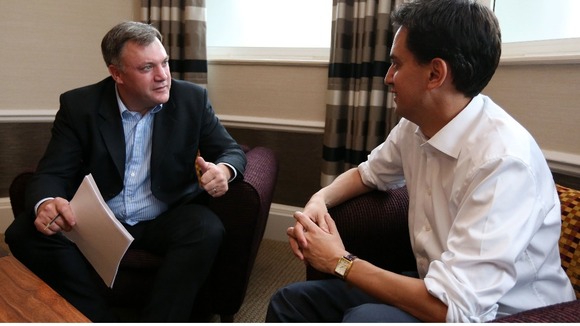 Mr Balls was also at pains to dispel any rumours that he and the Labour leader Ed Miliband had any differences.
The pair were photographed on Sunday putting the finishing touches to Mr Balls' speech - a speech in which he referred to his superior as "our friend, out leader, the next Prime Minister of this country".
Whilst the main theme of the speech was to explain how Labour would cut the deficit in a "fairer and more balanced way" than the Tories, he was unapologetic about the lack of detail.
He conceded there would be no "post-election spending spree," but said it was far too soon to speculate about potential tax rises or spending cuts after the next election.
When we dont know what we will inherit, we cannot make any commitments now that the next Labour government will be able to reverse particular tax rises or spending cuts ...

We all know there can be no post-election spending spree, in our first year in government we will hold a zero-based spending review that will look at every pound spent by government.
– Ed Balls, Labour shadow chancellor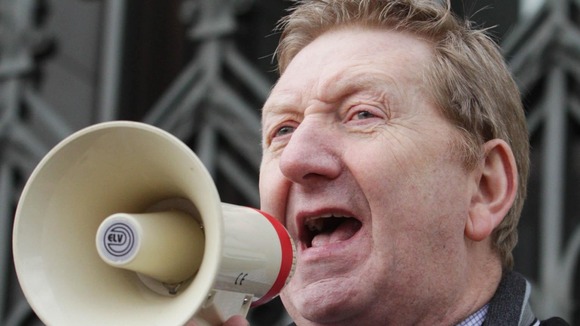 The Labour party is facing criticism from the unions after its leader Ed Miliband revealed that he would back a freeze on public sector wages in order to protect jobs.
Although Mr Balls did not mention the pay freeze, he had fighting words for the unions at the weekend when he insisted it is not his job to "make everybody happy" and that they should expect "tough decisions" to be made:
If people see some trade union leaders having a go at me because I am saying we have got to be disciplined on spending, tough on pay, put jobs first, rebuild this country and kick-start our recovery for the future, I think most people would say that's what we'd expect from the Labour leadership and that's what we are going to deliver.