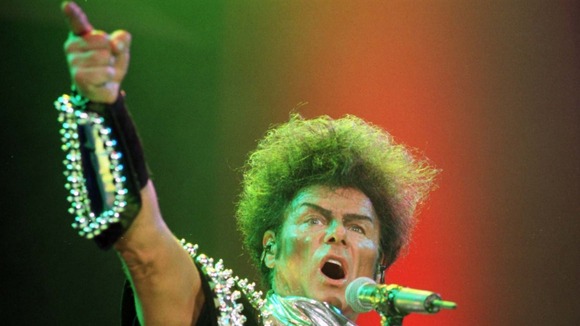 A woman has claimed she was sexually abused by Sir Jimmy Savile and saw Gary Glitter "have sex with a girl" in the "Jim'll Fix It" host's dressing room.
Karin Ward, who has waived her anonymity, told ITV that she was abused by Savile in his car after he promised to take her and other girls to London to be on his BBC television show.
She also told how she was interviewed for a BBC "Newsnight" programme on Savile which was never broadcast.
She said: "It is not easy to come out and admit to something that you're actually bitterly ashamed of. Having done it and then found that it was scrapped, didn't matter, once again. I felt upset, aggrieved, angry".
She spoke to Mark Williams-Thomas who features in the documentary "Exposure: The Other Side of Jimmy Savile" which will air on ITV1 at 11.10pm tonight.
ITV News UK Editor Lucy Manning spoke to Ms Ward:
In a statement, the BBC apologised for "any disappointment" Ms Ward felt over their decision not to broadcast her interview on "Newsnight".
We are sorry for any disappointment felt by Karin and other contributors by not broadcasting their stories.

Ultimately the BBC decided it could not reach the standard of proof required for our investigation so the film was not finished and not broadcast.

For example, we could not identify or trace Gary Glitter's alleged victim.
– A BBC statement

If you missed the ITV1 documentary Exposure: The Other Side of Jimmy Savile you can watch it again on the ITV Player here.

Anyone affected by the issues raised in this programme can contact the NSPCC Helpline on 0808 800 5000 or their local police force.

You can also contact the National Association for People Abused in Childhood by calling 0800 085 3330. The helpline is open 10am-9pm Monday to Thursday and 10am-6pm on Fridays