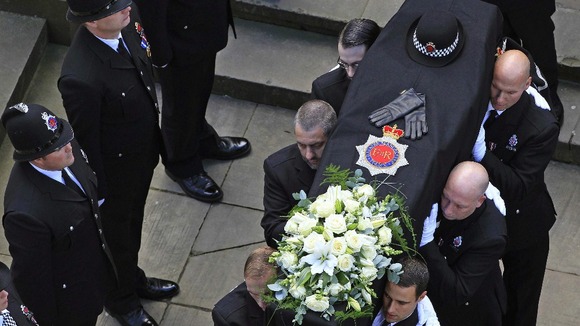 Thousands of mourners lined the streets of Manchester as the public paid their respects to PC Nicola Hughes who was shot while on duty in the city two weeks ago.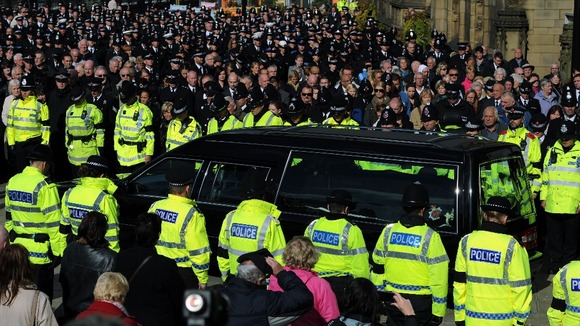 Silence greeted the funeral cortège as it passed along Deansgate, broken only by spontaneous applause as the coffin passed.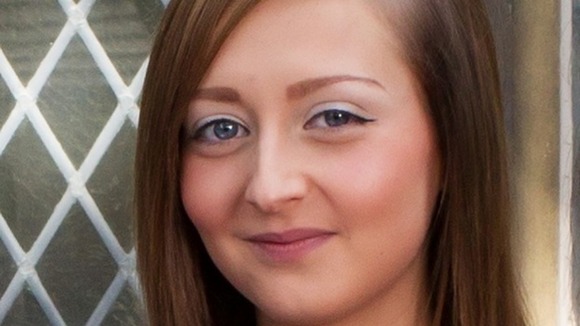 ITV News North of England Correspondent Martin Geissler reports:
Presaged by six mounted officers and followed by many of her fellow officers Nicola's coffin was carried to the Cathedral.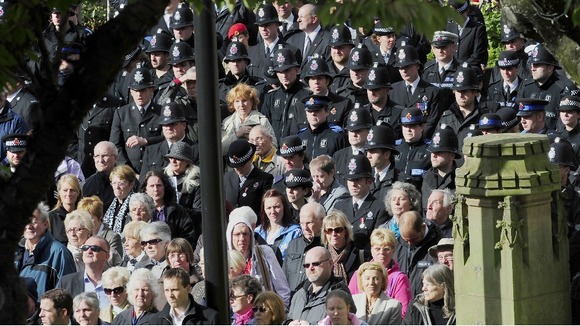 Family and friends and representatives from every police force in the country were part of the 1,000 people inside the Cathedral.
On way to Manchester to represent @hantspolice in paying our respects to PCs Fiona Bone and Nicola Hughes. The police family as one.
Representing Warwickshire Police at todays funeral of Pc Nicola Hughes. My thoughts are with family, friends & colleagues @gmpolice"
HQ flag is flying at half mast today to honour PC Nicola Hughes. Our thoughts are with her family, friends and colleagues.
Tributes were made to a bright and bubbly woman who was always quick to smile.
She had a promising career ahead of her, but was not driven by personal ambition but by service to the public in need.

It is abhorrent that she met her death through an evil, dark act. But the best tribute we can make to her memory is that we continue to uphold the standards and style of policing she demonstrated so well, and ensure that might does not conquer over justice.

She will be greatly missed by everyone that knew her. We will never forget her great sacrifice.
– Chief Constable Sir Peter Fahry, Greater Manchester Police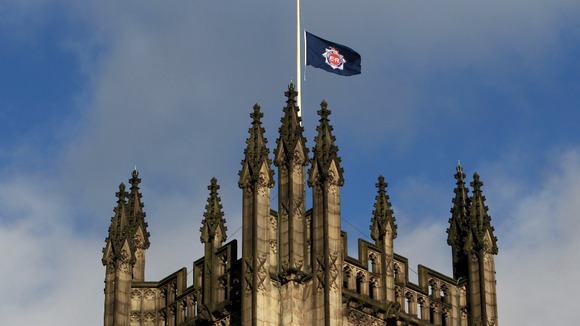 A mixture of poems, Bible readings and personal reflections were read aloud at the service reflecting Nicola's reputation as a "chatterbox":
Death is nothing at all will be read by Sergeant Stephen Lovatt
Do not let your hearts be troubled will be read by Inspector Jane Brown
Feel No Guilt in Laughter will be read by Sergeant Gordon Swan
On Twitter Manchester celebrities also sent their respects:
R.I.P PC Nicola Hughes ... Killed in the line of duty, this world can be a sad place at times...
Manchester at a stand still right now for p c Nicola Hughes funeral. Very moving. Very brave lady. Rip x