Unleash the Bloodhound: UK team set to test hybrid rocket that could break world land speed record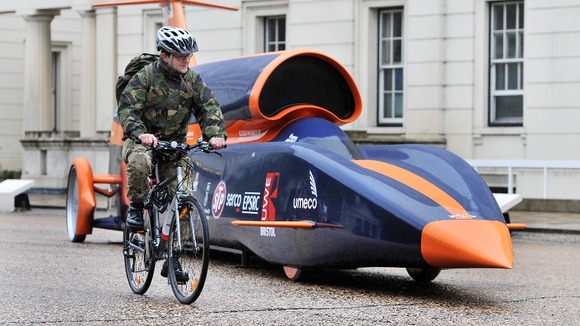 A British team, attempting to smash the world land speed record, will test fire its hybrid rocket for the first time today.
The team behind the Bloodhound will fire up the 1,050mph car's complete rocket system at Newquay Cornwall Airport.
The event represents the most significant milestone yet in the development of the 1,000 mph Bloodhound Supersonic Car.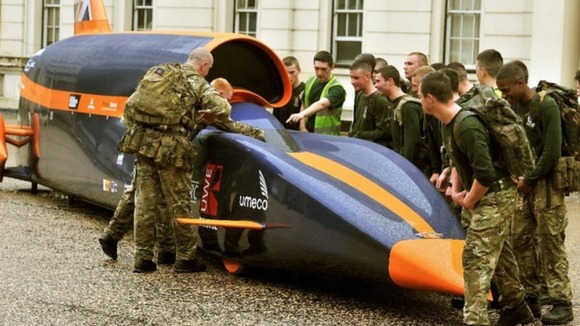 A team of five Royal Electrical and Mechanical Engineers experts will be helping maintain the Bloodhound car over the next two years in the UK, and they will be on hand during the record attempts in South Africa next year and in 2014.
The Bloodhound project aims to design and build a vehicle capable of shattering the 1,000mph mark, leaving the current record of 763mph in its dust.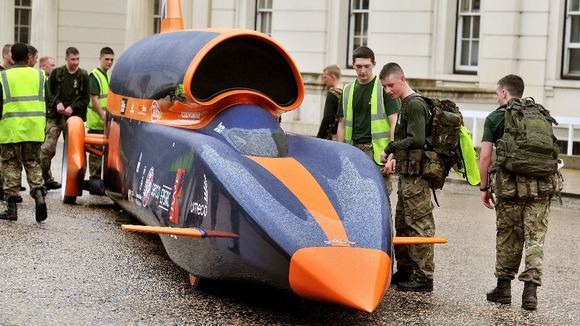 The man behind the wheel of the rocket-propelled machine - Wing Commander Andy Green from the Royal Air Force - hopes children will become scientists and mathematicians after watching him power to 1.4 times the speed of sound.
The 50-year-old former Phantom and Tornado pilot holds the record after he drove the Thrust Supersonic car to 763mph in 1997.
Now 15 years later, we're running an education programme called Bloodhound to break that record and share the technology with a whole generation of young people. This is much bigger than just another land speed record.
– Wing Commander Andy Green

Powered by a Typhoon jet engine and a hybrid rocket, the RAF pilot will call on his flying experience to control the vehicle, which is much more like a fighter jet than the average saloon car.

The Ministry of Defence is backing the project, and Whitehall chiefs hope young people will be inspired to get involved in science, technology, mathematics and engineering.