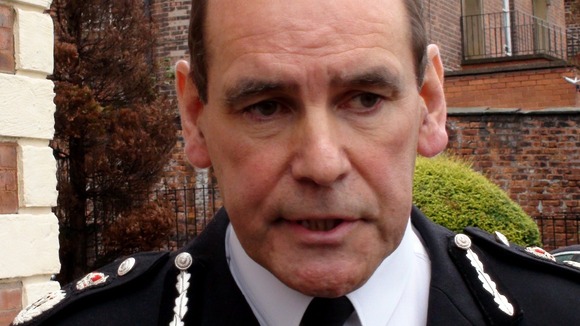 The families of Hillsborough victims have welcomed the retirement of the police chief who criticised Liverpool fans in the wake of the 1989 tragedy.
Sir Norman Bettison, who was at South Yorkshire Police at the time, announced he will be stepping down from his current position as West Yorkshire Police chief constable in March 2013.
UK Editor Lucy Manning reports:
Chairwoman of the Hillsborough Families Support Group Margaret Aspinall, whose 18-year-old son James died during the disaster, said:
Obviously I'm very very pleased. I'm absolutely delighted that he's going.

But then, he'll be going on his full pension, and I'd like to know the full reasons why he's choosing to retire as soon as this.

Why didn't he stay then, until the IPCC came out with their investigation?

But he's decided to leave. I'm not arguing against it, because I'm thrilled that he is going, but if he's got nothing to hide, why is he retiring? The man has got something to worry about.
Hillsborough campaigner Anne Williams, whose 15-year-old son Kevin died on the Leppings Lane terrace, said, "I don't think he would have retired if it wasn't for the Hillsborough report".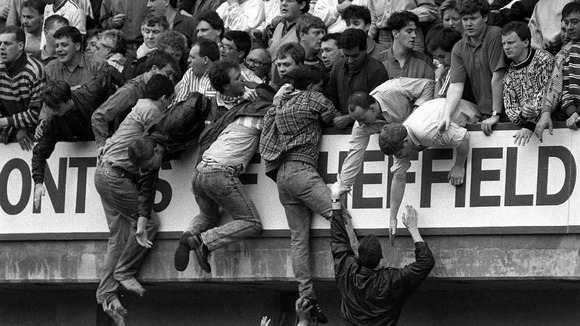 Sir Norman made the announcement in a statement, saying "recent weeks" had led him to reflect on his position and come to the decision to retire.
Recent weeks have caused me to reflect on what is best for the future of policing in West Yorkshire and I have now decided to set a firm date for my retirement of 31 March 2013.

Whilst representing a personal decision, this will enable an incoming Police and Crime Commissioner, who will take up office on the 22nd of November, to begin the search immediately for a new Chief Constable who can take the Force forwards.

Furthermore, I hope it will enable the Independent Police Complaints Commission to fully investigate allegations that have been raised about my integrity.

They need to be fairly and fully investigated and I welcome this independent and formal scrutiny.

The record of my leadership of West Yorkshire Police will speak for itself. Crime is down and public confidence is up.
– Sir Norman Bettison, chief constable of West Yorkshire Police

President of the Association of Chief Police Officers Sir Hugh Orde hailed his "outstanding contribution" and said he will be "a great loss to policing".

The news follows a complaint made to the Independent Police Complaints Commission claiming that Sir Norman, who sparked fury when he claimed Liverpool supporters made policing the match "harder than it needed to be", supplied misleading information during the aftermath of the disaster.

But Sir Norman told ITV News' UK Editor Lucy Manning in an exclusive interview last month that "there's nothing I'm ashamed of":