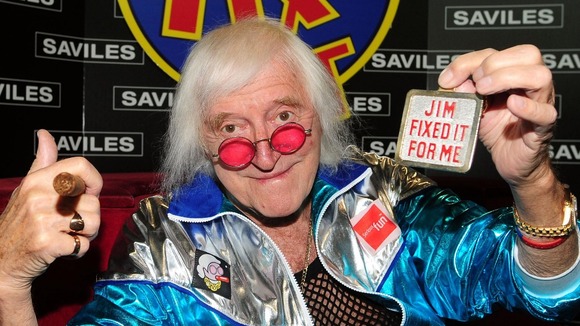 The Metropolitan Police has said it will take the national lead in "assessing" sexual abuse allegations made against Sir Jimmy Savile.
The police force said in a statement it would work "closely" with the BBC on the matter, but stressed that "it is not an investigation at this stage".
The assessment will be undertaken by the Serious Case Team of the Met's Child Abuse Investigation Command and led by Detective Superintendent David Gray, the force said.
Our priority will be to ensure a proportionate and consistent policing response putting the victims at the heart of our enquiries. It is too early to say how many individual allegations there are, and we will be making contact with all those concerned in due course.
– Metropolitan Police statement

The Met was appointed as national lead after the Association of Chief Police Officers looked into the claims.

An ACPO spokeswoman said:
Following an initial assessment of a number of allegations made against the late Sir Jimmy Savile, a decision has been made to appoint a lead force to manage the police and child protection response.

The Metropolitan Police Service has been appointed as the lead force.
The news came after the BBC's Director of Editorial Policy and Standards, David Jordan, said the BBC is "appalled" that the allegations made against Sir Jimmy could have occurred on BBC premises.
Mr Jordan told ITV News UK Editor Lucy Manning it is quite clear that although there were rumours surrounding Sir Jimmy's conduct, there had never been any substantial allegations made against him until now.
A growing number of alleged victims have accused the "Jim'll Fix It" host of sexually assaulting them after the ITV1 documentary "Exposure: The Other Side of Jimmy Savile" was aired last night, in which five women made such allegations.
The number of police forces that have received complaints against Sir Jimmy now totals four - Surrey, Sussex, Jersey and Northamptonshire Police.
Police have urged anyone with any information to contact their local police force.
Coleen Nolan has also claimed that Sir Jimmy suggested she join him at a hotel following a recording of "Top of the Pops" when she was just 14.
Speaking on ITV1's "Alan Titchmarsh Show", she said: "At the time I was 14 and it was just an uncomfortable situation.
"The girls were doing 'Top Of The Pops' and I stood with him while he made the announcement and it was an uncomfortable situation, the way he held me and then he mentioned about going to a hotel. But you didn't talk about those things then".