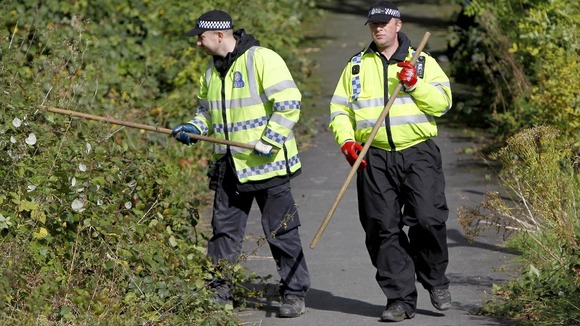 Police investigating the apparent abduction of five-year-old April Jones have been given permission to question suspect Mark Bridger for a further 36 hours.
The 46-year-old was arrested on Tuesday afternoon. Police say they want to compare his account with those of witnesses who saw or spoke to him in the hours immediately before his arrest.
Police must choose to either charge or release him by 5pm on Friday, unless they opt to apply for a further extension which would give them until Saturday evening.
Meanwhile, a very extensive search operation is under way in the area surrounding the town of Machynlleth where April was reported missing on Monday evening.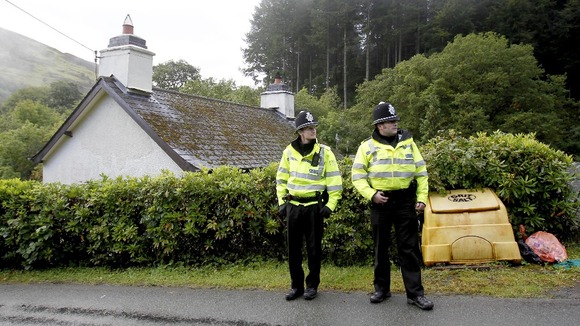 While the focus of the search remains on the River Dyfi, which runs along the northern edge of the town, police are also searching what is believed to be Mr Bridger's last residence.
The small farmhouse, named 'Mount Pleasant', is in the hamlet of Ceinws around four or five miles north of Machynlleth.
Some paving stones have been lifted and police have drilled off some of the doors in the cottage. Attention has also turned to a number of smaller outbuildings near the cottage.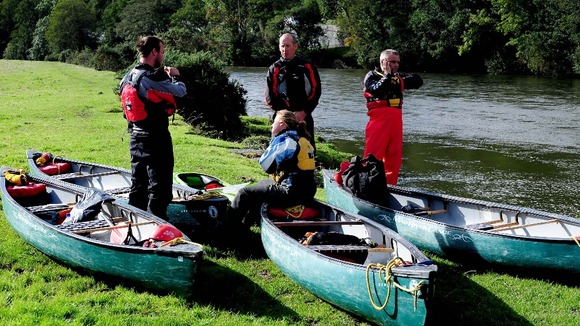 In a highly unusual move, police released pictures of both Mr Bridger and his Land Rovery Discovery car in the hope that witnesses may recognise them.
Police are urgently appealing for anyone who has been in contact with Mr Bridger, or who saw him and his vehicle between 5pm on Monday and 3:30pm on Tuesday, to get in contact.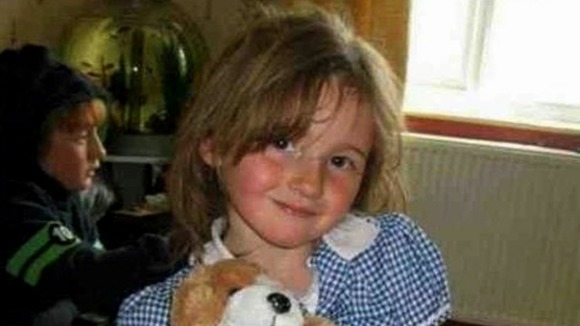 The main search operation is being undertaken by experts from a range of agencies including the police, Coastguard, RNLI and mountain rescue teams.
But police have stressed they are grateful to the many volunteers who have offered to help with the search.
In a press conference earlier today, they called on people to register their names, skills and areas of local knowledge at the leisure centre in Machynlleth.
Det Supt Reg Bevan said the aim was for volunteer co-ordinators to build a database of volunteers who can "make a wider search more effective when it is appropriate to do that".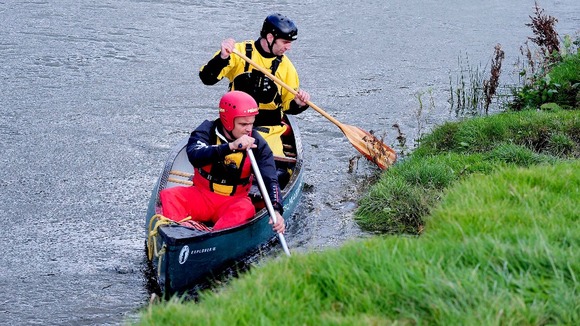 Police also said that a "vast" amount of forensic work was under way, particularly on Mr Bridger's Land Rover Discovery vehicle.
April's family has asked people to wear pink ribbons at the request of her mother. Her godmother Mair Raftree told ITV Wales:
What Coral [April's mother] has asked everybody to do is, if they can, either put one on front doors, gates, or to wear a pink ribbon, because obviously that's a favourite colour for April.
– Mair Raftree, April Jones' godmother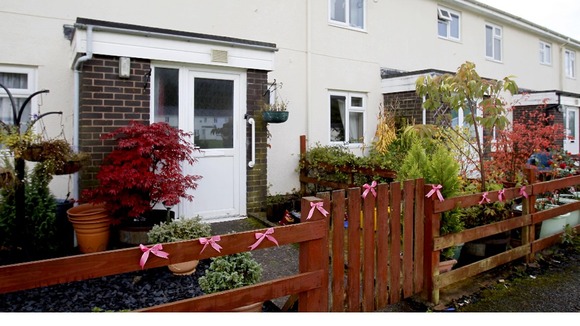 On Tuesday, April's mother Coral Jones made a tearful plea for information on Tuesday afternoon: "There must be someone out there who knows where she is and can help police find her," she said.
"We are desperate for any news. April is only five years old. Please, please help find her."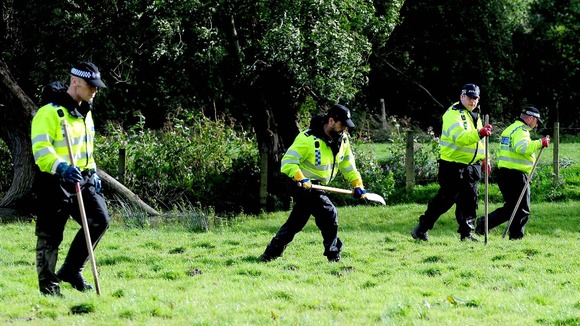 April Jones was last seen around 7pm on Monday evening. She had been playing with friends near some garages close to her home on the quiet Bryn-y-gog estate in Machynlleth, Powys.
Child witnesses say April was seen getting into the driver seat of a grey van-like vehicle, which then drove off.
Police are appealing for anyone with information to contact them by dialling 0300 2000 333.