Adele's 'Skyfall' Bond theme goes straight to top of iTunes chart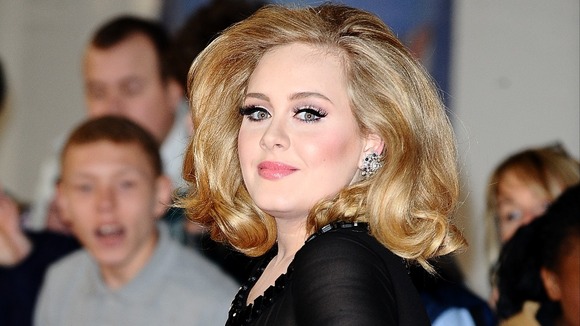 Adele's theme for the new Bond film Skyfall shot to the top of the iTunes chart within hours of its release on Friday.
The track is tipped to become the first 007 theme to make it to number one in the official chart when it is announced on Sunday.
Skyfall, recorded at Abbey Road Studios in London with a 77-piece orchestra, was released at 0.07am this morning.
The singer teamed up with Paul Epworth, who co-wrote and produced her massive hit Rolling In The Deep, to write the track for the new Bond film.
Adele's new James Bond theme, Skyfall, is out now. Listen to and buy Skyfall here: http://t.co/XWKFAFJS
There's a lot of instant spotlight and pressure when it comes to a Bond song.

But I fell in love with the script and Paul had some great ideas for the track and it ended up being a bit of a no-brainer to do it in the end.

It was also a lot of fun writing to a brief, something I've never done, which made it exciting.

When we recorded the strings it was one of the proudest moments of my life.

I'll be backcombing my hair when I'm 60, telling people I was a Bond girl back in the day, I'm sure.
– Adele

Fans were given a taste of the track when a 90-second clip appeared on the Soundcloud website yesterday but it was removed within hours.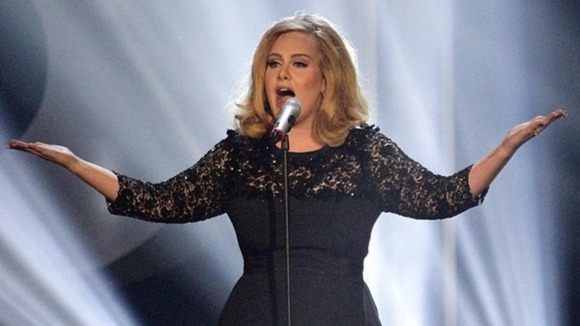 The film, again starring Daniel Craig as Bond, is to be given its premiere on October 26.
The Official Charts Company said the song's bid for number one would be a close-run thing with other popular acts vying for the prized slot.
Although it will only have two days' sales to contribute towards its Official Singles Chart position this Sunday, Skyfall is likely to be chasing the tails of Rihanna's Diamonds and One Direction's Live While We're Young, both of them brand new singles.
– Martin Talbot, Official Charts Company managing director

Stars who have missed out on the top spot with a Bond theme include Paul McCartney, Tom Jones and Madonna, while Duran Duran got to number two in 1985 with A View to a Kill.

How does Adele's 'Skyfall' compare to some of the classic Bond songs?