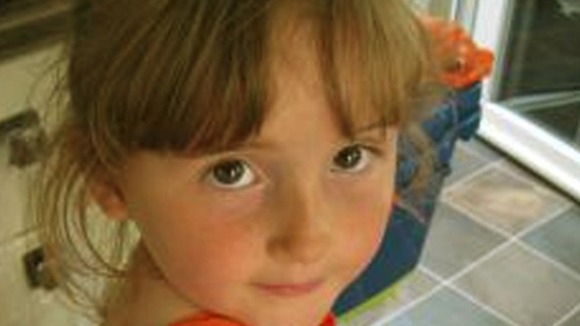 Police have said that Mark Bridger has been arrested on suspicion of murdering April Jones, who went missing in Wales earlier this week.
Officers have until 5pm to charge or release Mark Bridger - unless they apply for a further warrant of detention.
Despite heavy rain, search teams worked through the night to find the five-year-old.
Police are holding Mr Bridger, 46, at Aberystwyth police station. They are trying to piece together his movements from 5pm on Monday until his arrest at 3.30pm on Tuesday.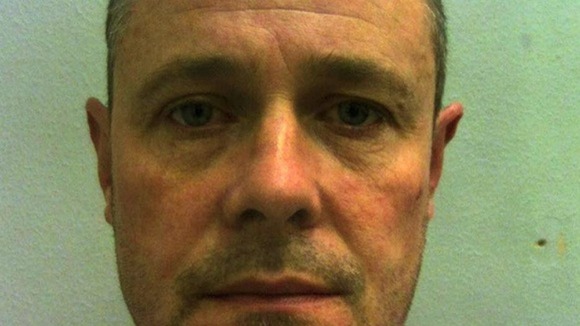 April was last seen willingly getting into what is believed to be a Land Rover Discovery on the Bryn-y-Gog estate where she lives at 7pm on Monday.
Mr Bridger, from Machynlleth, drives a Land Rover Discovery which was seized from a repair garage on Tuesday and fast-tracked for forensic examination.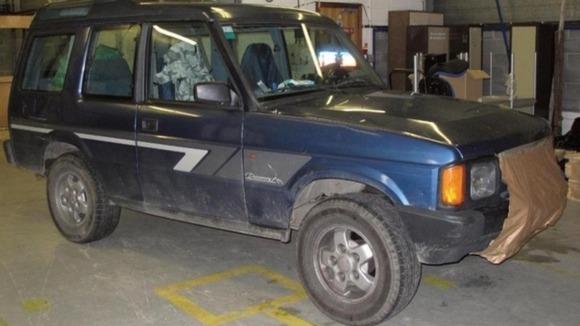 Pink ribbons are being worn and tied across the town as the community unites in the hope of finding April.
The show of solidarity came in response to a plea from April's mother, Coral Jones, to wear ribbons of pink, her daughter's favourite colour.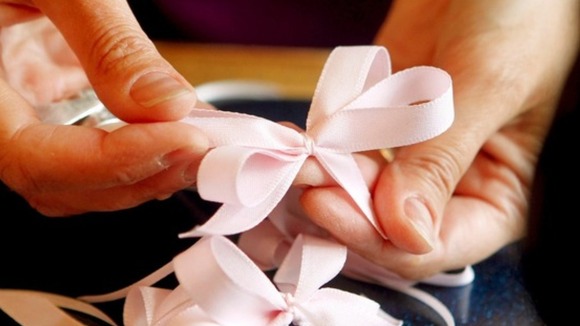 April's older sister, Jasmine, 16, spoke for the first time, telling Sky News:
I just want our beautiful princess home now. It's been too long. Knowing someone knows something but won't say it makes me feel even worse.
Yesterday, detectives looking for missing April searched more than 20 sites, including a farmhouse where Mr Bridger is believed to have lived recently.
Officers have been at the house called 'Mount Pleasant' in the village of Ceinws, five miles from April's home town of Machynlleth.
Police officers were seen digging up paving stones and drilling off doors at the farmhouse, as part of their searches.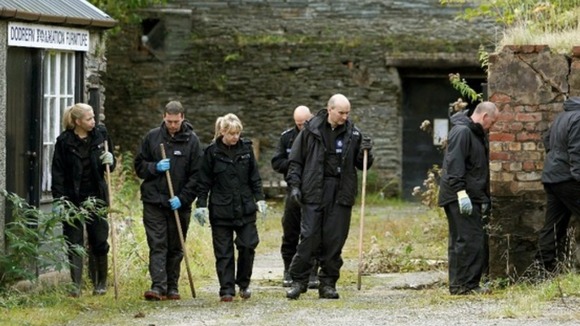 More than 400 people have registered their contact information and details of any specialist skills with police and officers have received more than 2,500 calls from members of the public.
Thanking all the volunteers, Superintendent John from Dyfed Powys Police said yesterday:
All in all, we've had outstanding co-operation from members of the public, not just from this community. It quite takes you away really, it's quite a humbling experience.

Following the appeals for information that we've made, we've received over 2,500 calls from the public.

All those need to be answered, and that is being done by all police forces throughout the country who have worked together to support the Child Alert line.

I'm very heartened by it, it shows that the public care and want to help us.
Prime Minister David Cameron urged anyone with the smallest piece of information to come forward.
My heart just goes out to April's family.

This is every family's nightmare, having this happen, and the fact that she suffers from cerebral palsy, something I know a little about from my own children, only makes this worse.
Anyone with information that may help in the search for April Jones are urged to call police on 0300 2000 333.