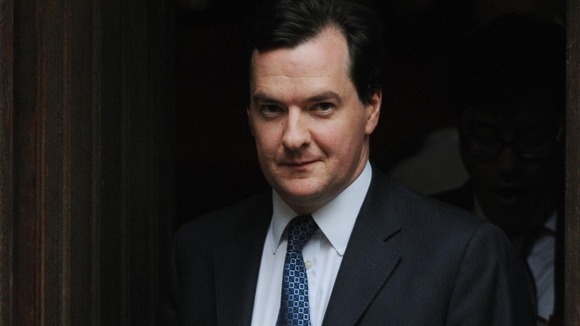 Chancellor George Osborne will today vow to "finish the job we have started" in eliminating Britain's national deficit, as he confirms plans to slash a further #10 billion from the bill for welfare.
In his keynote address to the Conservative conference in Birmingham, Mr Osborne will say that while the wealthy should contribute the most to the cost of reducing the state deficit, it is not possible to balance the books "on the wallets of the rich" alone.
This morning Mr Osborne spoke to Daybreak about his speech:
Mr Osborne has secured the agreement of Work and Pensions Secretary Iain Duncan Smith to the savings, which he said in his March Budget would be necessary in order to avoid additional cuts in other Whitehall departments.
Among the payouts which look set to be targeted is housing benefit for the under-25s, who Prime Minister David Cameron has previously said should live with their parents if they cannot afford to fund their own home.
Mr Duncan Smith is understood to have initially resisted the cuts proposal, arguing that savings should be found by means-testing benefits such as free bus passes and winter fuel payments for wealthy pensioners.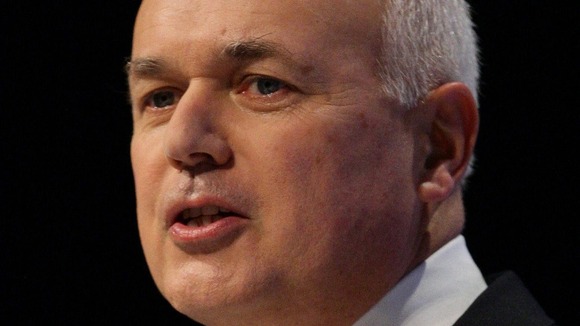 But in a joint article in today's Daily Mail, George Osborne and Iain Duncan Smith said they have reached an agreement that the further savings can be found from the welfare budget.
They wrote:
We are both satisfied that this is possible and we will work together to find savings of this scale.
Mr Osborne and Mr Duncan Smith gave their backing to a proposal floated by Mr Cameron earlier this year to scrap most of the £1.8 billion in housing benefits - worth an average £90 a week - currently paid to 380,000 under-25s.
Jobless people should face the same choices on what homes and lifestyles they can afford as their contemporaries who are in work, they said.
They confirmed their commitment to the flagship Universal Credit, which is intended to simplify the welfare system by replacing a raft of different benefits, but has been subjected to growing scepticism about whether it can be delivered as planned.
We are united in our determination to deliver Universal Credit, the most fundamental reform of our benefits system for a generation, on time and on budget
On Sunday, Mr Duncan Smith said he was ready to agree to more cuts from the welfare budget in 2015-2016.
Speaking at a ConservativeHome fringe event he said the economy was "not going anywhere at the moment" and admitted more cuts would be needed.
I recognise we will have to take more money out of the welfare system.

But it absolutely has to fit within my view about allowing people to take control of their lives.
The announcement, to be spelt out in Mr Osborne's keynote speech to the Conservative Party conference in Birmingham, will set the Tories on collision course with their Liberal Democrat coalition partners.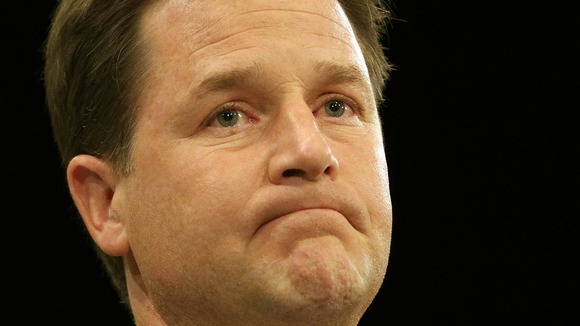 Deputy Prime Minister Nick Clegg told his own party's conference last month that he would not allow "wild suggestions" of a £10 billion cut in welfare.
Chief Secretary to the Treasury Danny Alexander also told delegates: "We simply will not allow the books to be balanced in a way that hits the poorest hardest".
In his speech, the Chancellor is also expected to say:
That while the Government should not attempt to balance the budget on the backs of the poorest, it is an "economic delusion" to think it can be balanced on the wallets of the richest.
It is wrong to have a welfare state where those who live on benefits can be better off than those who have a job.
He will also attack Labour leader Ed Miliband for failing to mention the deficit in his own conference speech last week. He will also take on Labour's claim to be fighting for "fairness".
That each of his budgets has increased overall taxes on the very wealthiest. And that despite the cut in the top rate of income tax from 50p to 45p - the rich will pay a greater share of the UK's total tax revenue in every year of this Parliament than they did in any of Labour's 13 years in office.
Mr Osborne will also announce an additional £200 million in state funding for science research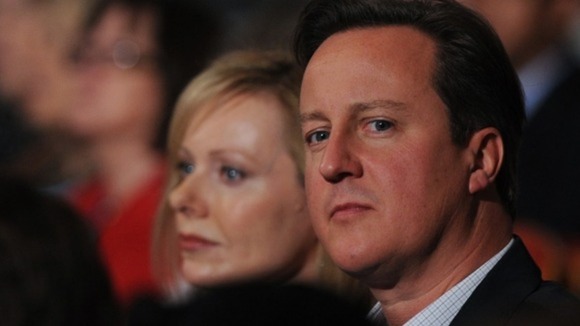 On Sunday, Prime Minister David Cameron indicated that the rich will be expected to "pay their fair share" towards deficit reduction, but ruled out the introduction of a "wealth tax" such as the mansion tax on expensive properties favoured by the Lib Dems.
Mr Cameron told the BBC's The Andrew Marr Show:
We have to find these spending reductions and if we want to avoid cuts in things like hospitals and schools - services that we all rely on - we have to look at things like the welfare budget.