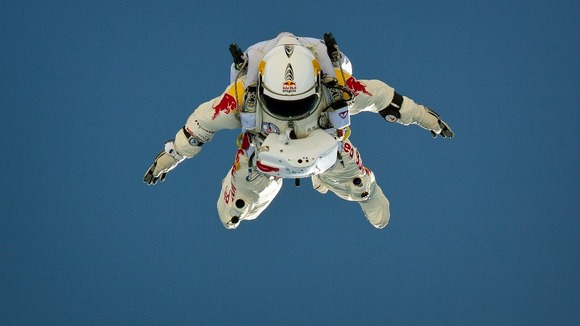 Daredevil Felix Baumgartner's death-defying, 23-mile free fall jump from the edge of space, has been delayed due to "gusty winds".
The record attempt may now take several days because the weather in New Mexico is "somewhat questionable tomorrow and deteriorates after that", according to commentary on Red Bull's live broadcast.
Baumgartner was in the capsule and the balloon had been inflated but a pick up in the wind meant the mission was aborted at the last minute.
The mission had previously been delayed by several hours because weather conditions have to be perfect.
The 43-year-old former military parachutist from Austria plans to take off in a 55-story, ultra-thin helium balloon that will take him from New Mexico into the stratosphere.
The jump could make him the first skydiver to break the sound barrier and shatter three other world records.
The Austrian has been preparing for this challenge for or the last five years.
Earlier this year, he successfully completed two test jumps from 71,600ft (21.8km) and 97,100ft (29.6km).
He said after the second jump:
It's almost overwhelming. When you're standing there in a pressure suit, the only thing that you hear is yourself breathing, and you can see the curvature of the Earth; you can see the sky's totally black.

It's kind of an awkward view because you've never seen a black sky. And at that moment, you realise you've accomplished something really big."
– Felix Baumgartner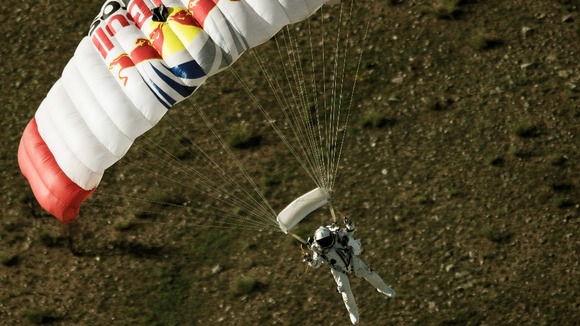 Baumgartner will travel in a special pressurised capsule under a special helium balloon as he is carried up to the specified height.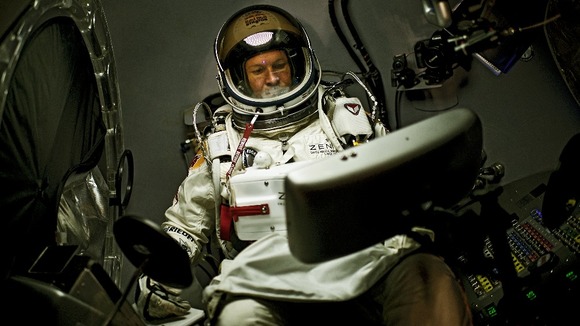 During the jump, an astronaut-style pressured suit and helmet to help protect him from the extreme conditions at high altitude.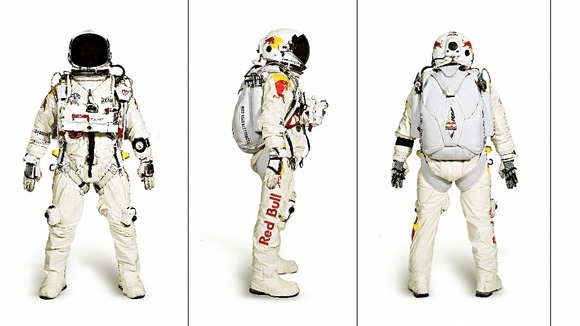 Our Science Editor Lawrence McGinty looks at the preparations for the daredevil mission.