Lady Gaga meets WikiLeaks founder Julian Assange in Ecuadorian Embassy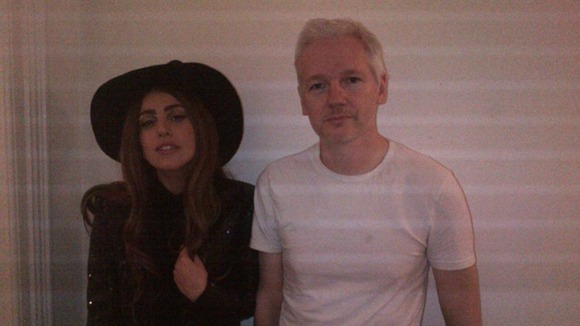 WikiLeaks founder Julian Assange was visited by Lady Gaga at the Ecuadorian Embassy, London, where he has been granted asylum.
The two had dinner on Monday evening after Gaga launched her new perfume at the Harrods store - which is next door to the embassy.
In the run-up to the meeting, the WikiLeaks Twitter account posted several updates on the singer - who has 30 million followers on the social networking site.
London: Lady Gaga & Julian Assange: Come visit Assange embassy protest and Lady Gaga outside of Harrods this afternoon.
London: Gaga is due to arrive at Harrods in 35 minutes.
Gaga delayed. At Harrods + Hans Cresent in 55 mins.
Assange, who has been subject to a European arrest warrant after allegations of sexual assault in Sweden, has been in the embassy since June this year.
The Government said it plans to extradite the 41-year-old Australian to Sweden when he leaves the building in central London.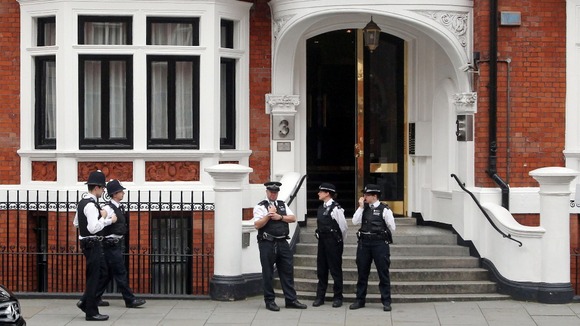 Assange said he does not want to go to the Scandinavian country as he fears this could lead to his extradition to the United States.
Gaga, whose real name is Stefani Germanotta, has not commented on her meeting with the WikiLeaks founder but posted a photo of the pair on her social networking site Little Monsters.
Before her meeting with Assange, Gaga had angered fans outside Harrods after she arrived at the department store over an hour late and then dashed indoors before many had even seen her.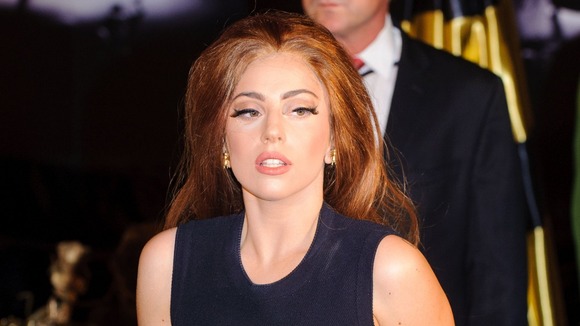 Fans were left disappointed after she did not walk the black carpet, leading to a chorus of boos.
It's quite ironic it's called Fame because it just shows how much fame has changed her.
– Luke Reader, 18, from central London
I'm obviously annoyed. She was late and I thought she would sign autographs and I'd be able to get a picture.
– Alex George, 18, from Islington, north Londo