TV presenter Justin Lee Collins has been found guilty of harassing his former partner Anna Larke by subjecting her to a sustained campaign of emotional and domestic abuse.
The jury at St Albans Court heard details of their seven month relationship including how:
Collins made her write down every sexual encounter she had ever had
Stopped her using social networking sites such as Facebook and Twitter
Made her sleep facing him and throw away DVDs because they featured actors she found attractive
Made death threats against her
A brief statement released on behalf of the TV presenter said:
Justin is extremely disappointed by the verdict. He will consider his position with his lawyers.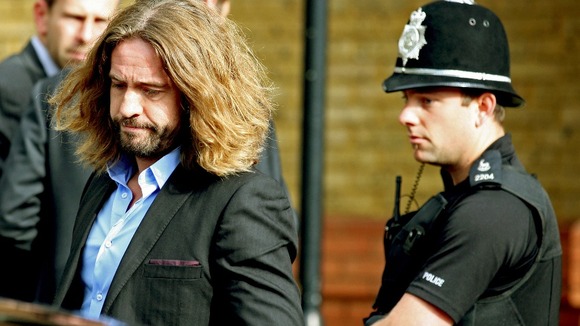 Jurors were played a secret recording she made of him verbally abusing her, in which he called her a "******* slag" and a "******* sex addict".
Anna Larke's family said they were ecstatic that "the jury were able to see through the lies of an abuser". They added:
We will not rest on our laurels in the wake of this good news and intend to go out into the world and use this experience to empower women to stand up to domestic abuse.

We will also be campaigning to have emotional abuse properly recognised in law and do our utmost to end the much reported culture of celebrities using their positions to abuse people without fear of reprisal.

We are overwhelmed by the messages from people, inspired by Anna's experience, who have left their abusive relationship. We hope this experience will empower others to do the same
– Anna Larke family statement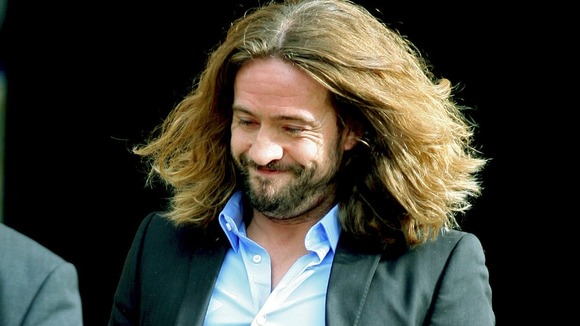 Justin Lee Collins was to carry out 140 hours unpaid work within the next 18 months and ordered to pay £3,500 in prosecution costs.
This is humbling work for somebody who lives a prominent public life but the very humility that the manual work should induce will make you pause and think about what you have done.

You've had a successful career and led up to this time a decent life. It would have been very much to your credit if you had had the courage to admit your violence against Ms Larke and for that you will pay the price.

It's serious because any violence in any relationship when people should be able to rely on each other is a serious breach of trust."
– JUDGE JOHN PLUMSTEAD, ST ALBANS CROWN COURT

Collins had nothing to say to waiting reporters as he quickly left court.

The Crown Prosecution Service said the case proved that victims of domestic abuse have a voice and it will be heard.
There was clear evidence in this case that the defendant had subjected the complainant to physical, psychological and verbal abuse during the course of their relationship.

A unique feature of this case is the presence of voice recordings of some of the abuse, which supported the allegation.
The court heard how Justin Lee Collins and Anna Larke lived together from January to July last year in a deeply troubled relationship as she tried to overcome alcoholism.
One juror was discharged late yesterday after eight hours of deliberations with the 11 remaining jurors deliberating for a further three hours and 46 minutes today.