David Cameron promised he would get "Britain on the rise" by using the power of enterprise and aspiration to overcome the economic crisis in his speech on the closing day of the Tory Party Conference.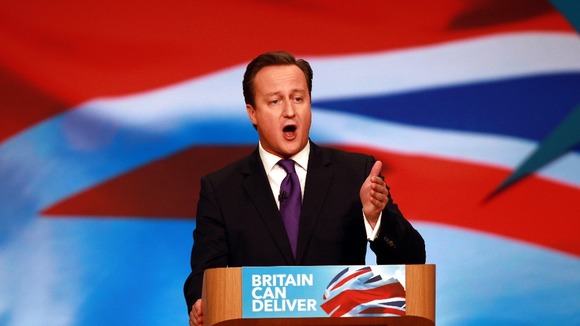 The Prime Minister said Britain faced an "hour of reckoning" where the decisions it makes will determine whether it will "sink or swim, do or decline".
Unless we act, unless we take difficult, painful decisions, unless we show determination and imagination, Britain may not be in the future what it has been in the past.

Because the truth is this. We are in a global race today. And that means an hour of reckoning for countries like ours. Sink or swim. Do or decline.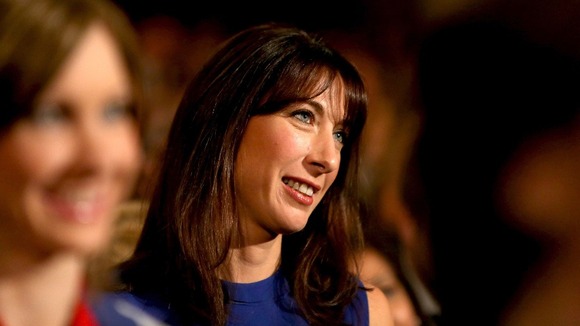 Mr Cameron said the rise of economic powers around the globe, mean the country can no longer assume it will be able to earn a living as a major industrial country.
He told delegates that he was confident that Britain will "rise to the challenge"
Harness the "individual aspiration and effort" of its people to ensure prosperity in the future
Promised to support "the doers, the risk takers, the young people who dream of their first pay-cheque
Turning his attention to Labour, and in reference to leader, Ed Miliband's 'One Nation' speech, David Cameron said it was more like "the party of one notion: more borrowing".
Conservative Twitter reaction:
Aspirational, credible and bold speech by PM and importantly telling it like it is
Cameron nails it. A powerful coherent vision of a Britain rebuilt on timeless Con values of responsibility, enterprise+ compassion. #cpc12.
Well, that was one strong and excellent speech. Well done DC. Praise always given when due. *swallows hard*
Labour Twitter reaction:
Cameron "This is the party of the NHS.". I smell s****... I've yet to meet an NHS employee who agrees. #cpc12
After a moving beginning this is turning into a list.
First crap joke. French cycling. My god.
Mr Cameron responded to those who doubted if the plan for economic recovery was working. He admitted the damage was worse than thought and was taking longer than hoped:
The world economy - especially in the Eurozone - has been much weaker than expected in the past two years. When some of our big trading partners like Ireland, Spain and Italy are suffering, they buy less from us. That hurts our growth and makes it harder to pay off our debts. But here is the crucial thing you need to know. Yes it's worse than we thought, yes its taking longer, but we are making progress.
– David Cameron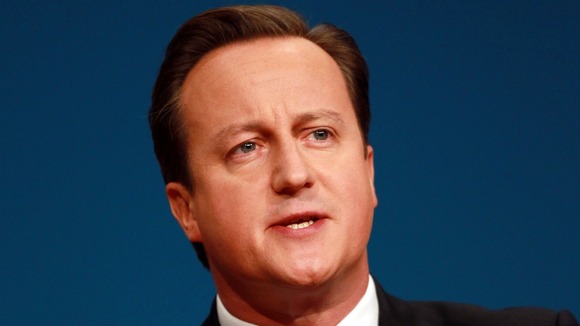 At times the message was deeply personal. He revealed how the example of his disabled father taught him about success, with: "Hard work. Strong families. Taking responsibility. Serving others." He added:
Let us here in this hall, here in this government, together in this country make this pledge - let's build an aspiration nation. Let's get Britain on the rise. Deficit, paid down. Tough decisions, taken. Growth, fired up. Aspiration, backed all the way. We know what it takes to win, to win in the tough world of today, to win for all our people, to win for Britain. So let's get out there and do it.