James Corden uses his comedy skills to promote blindness charity in spoof advert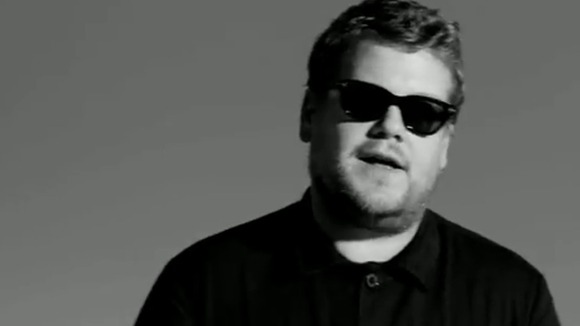 The actor James Corden has lent his comedy skills to charity in a new spoof advert ahead of World Sight Day.
The funnyman teamed up with photographer and director Rankin for the short film, The Feel Bad Four.
The video takes a tongue-in-cheek look at how, or how not, to do a charity advert in aid of Sightsavers.
Sightsavers is a Sussex-based charity working to prevent blindness and restore sight in more than 30 developing countries.
There are an estimated 39 million blind people in the world today, yet eight in 10 cases are preventable or curable.
Rankin and Corden hope their new video will help spread the word about this issue ahead of World Sight Day on October 11.
Charity campaigns are saturated with negative images so this film is about making people connect with something, being honest and human.

For the project I suggested that we went for something positive instead and James was the perfect man for the job. I love James, we wrote the script with him in mind. He is a great actor, friendly and funny."
Corden, who recently returned to the UK after winning critical acclaim in New York for his award-winning performance in One Man, Two Guvnors, said:
When Rankin asked me to be involved in this charity advert it took me all of two seconds to say yes! It is such an important charity that means a lot to me.