Terry Christian banned from son's matches after Twitter rant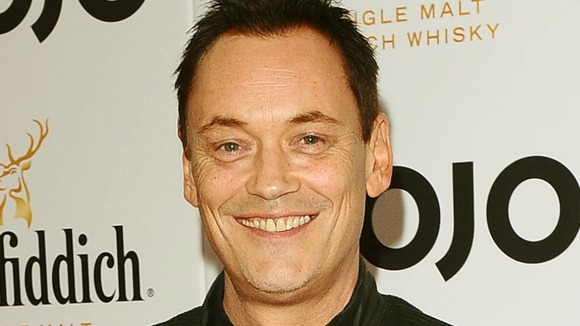 DJ Terry Christian has been banned from watching his son play under-11s football after he criticised a teenage referee on Twitter.
@smithy_ut3 A bit of honesty and openess. You knew the ref was involved with your club , on saturday he was horrendously biased- we've got
@smithy_ut3 a kid so injured he can't play for his school team (st Peters) tomorrow night or on saturday and you actually wanted me to
@smithy_ut3 apologise to you for spotting the obvious and blatant bias at that game and the disgraceful treatment of 10 yr olds, cos Spurley
The former TV presenter told Manchester Evening News he believes he is the victim of a "witch hunt" after calling the referee "clumsy" and "horrendously biased":
The refereeing was comical. It was like watching Mean Machine or Escape to Victory.

My lad was elbowed in the face and stamped on.

The ref gave a penalty for a handball that hit one of our lads in the midriff.

I told the truth because I'm concerned about 10-year-old kids getting hurt unnecessarily in what is, after all, a game.
– Terry Christian, speaking to the Manchester Evening News

A spokesman for the team Mr Christian's son plays for, Queensgate Junior Wasps, told the newspaper it had written to the referee to apologise for the "offensive and distressing comments" and had asked for "the offending comments to be removed".