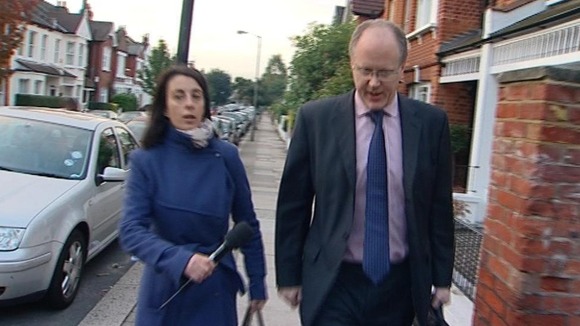 The director general of the BBC George Entwistle has defended the broadcaster's response to the child sex abuse allegations against the late TV presenter Sir Jimmy Savile.
Mr Entwistle denied knowing the details of a Newsnight investigation into the allegations, and said the police were contacted "as soon as the scale" of the alleged abuse became clear.
We went straight to the police as soon as we had sense of scale.
Outside his home this morning UK Editor Lucy Manning asked the director general why the BBC produced a number of tribute programmes to Jimmy Savile after his death when the allegations about his conduct had already emerged. He said:
I only knew that there was a Newsnight investigation, I didn't have any details about it.[..] I had no idea what the nature of the investigation was.
Mr Entwistle said he was convinced the broadcaster had responded appropriately, and that he was happy with his role in the matter. He said:
I am entirely convinced I've done all the right things