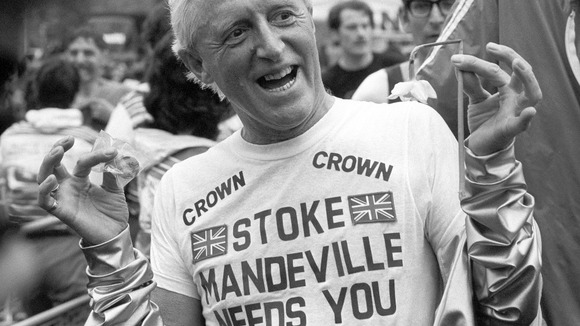 The Department of Health have said the claims that late TV presenter Jimmy Savile abused patients in two hospitals are "extremely disturbing". A spokesperson said:
These are extremely disturbing allegations. We expect the hospitals to co-operate with the police inquiry.
Earlier today two hospitals said they are "shocked" by allegations Sir Jimmy Savile abused young patient on their wards.
It has been claimed the late TV presenter groped young patients at Stoke Mandeville Hospital in Buckinghamshire and at the Leeds General Infirmary, while where he worked as a volunteer fundraiser, and he also abused a patient at the Leeds General Infirmary.
ITV News Correspondent Paul Davies reports:
Leeds General Infirmary has confirmed it has received two complaints about Savile, believed to be from patients from 1970s. The hospital says it is shocked by the complaints.
A former nurse has told ITV1's Daybreak that while she was recovering from an operation at Leeds General Infirmary, she witnessed Savile abuse a young brain damaged girl during his time volunteering at the hospital:
Buckinghamshire Healthcare NHS Trust, which is responsible for Stoke Mandeville Hospital, has responded to the claims that Sir Jimmy Savile assaulted patients on wards:
We are shocked to hear of the serious allegations about Jimmy Savile.

At this stage in the proceedings it would not be appropriate for us to conduct our own internal investigation,however we have been contacted by the police this week and are supporting them fully with their enquiries.

If their findings suggest that we do need to take further action then we will do so.

We have advised our staff that if they have any concerns or wish to raise anything relating to the allegations then they should contact their local police force.
– BUCKINGHAMSHIRE HEALTHCARE NHS TRUST

A woman has told the Daily Mail that as a 13-year-old in a wheelchair at Stoke Mandeville Hospital in 1971, she was abused by Jimmy Savile.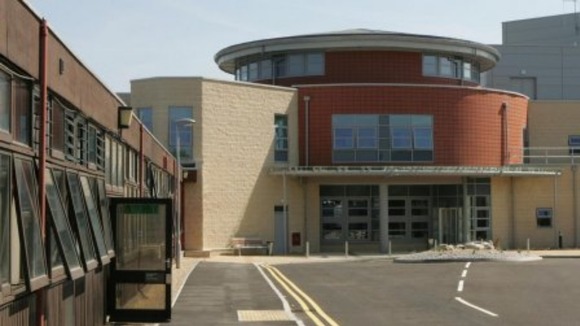 Caroline Moore, now 53, said she was sitting alone in her wheelchair in a corridor, by the doorway to her ward, when Savile approached in silence.
She recalled: "I was quite shy and lonely. I don't remember him saying anything to me but he leant down and I was excited because I thought he was going to give me a wee peck on the cheek.
"But he took my face in his hands and rammed his tongue down my throat. I was shocked.
"I had never been kissed and I didn't really know what had happened – only that it made me absolutely shudder.
"Afterwards he just walked off as if nothing had happened."
On Wednesday, Sylvia Nichol, a trustee of the Jimmy Savile Stoke Mandeville Hopsital Charitable Trust, told Three Counties Radio she knew the television presenter for 38 years and said she felt "bereaved" by the allegations. She said:
I feel sad, I feel bereaved really, and just so unhappy.

It's like suddenly being told that a member of your family was a murderer. How do you get through that and know how you feel?

I only know that in 38 years I didn't see anything like that and if you did you would report it immediately.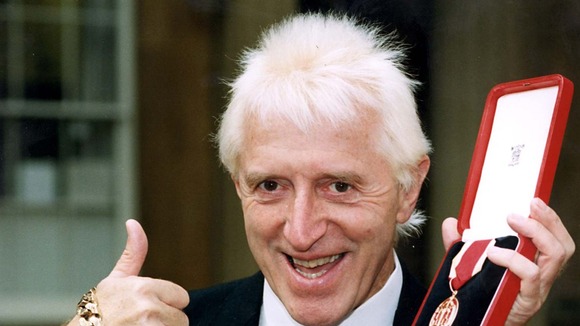 Ms Nichol added that there would be a meeting of the hospital's trustees on October 22 regarding the allegations.
A flat at Stoke Mandeville Hospital, used by Sir Jimmy Savile, has become the latest focus of a police inquiry into allegations the television presenter abused young girls.
ITV Meridian have the full statement from Buckinghamshire Healthcare NHS Trust.
On Wednesday, the head of the BBC Trust Lord Patten ordered an urgent review of the corporation's policies on child protection and sexual harassment in light of the allegations against the late TV presenter Sir Jimmy Savile.
In a letter to the BBC's director general George Entwhistle, he urged the review to ensure that the current policy gives "effective protection to children and minors with whom the the BBC comes into contact".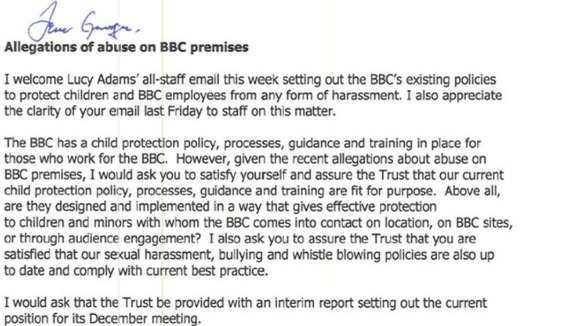 Earlier, Lord Patten told ITV News' UK Editor Lucy Manning that any inquiry must be independent if it is to be credible.
He also defended the BBC's decision to air tribute programmes despite bosses knowing of a Newsnight investigation into the abuse claims.
Any investigation by the BBC must wait until the Metropolitan Police is satisfied it has looked into all of the allegations.