E-book lending library set to go online
Just weeks after the Culture Minister began looking at ways to allow the public to borrow electronic books from libraries more easily, internet giant Amazon is preparing to launch its own service.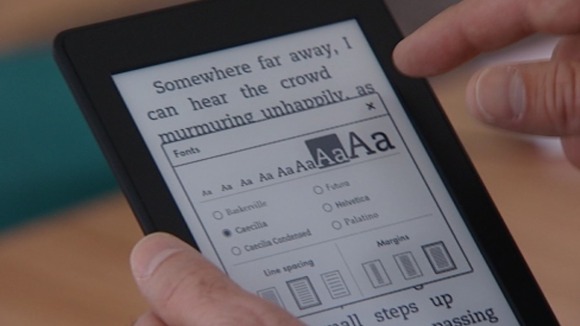 Ed Vaizey wants libraries as well as their users, authors and publishers to benefit from E-lending, and while some are already doing it - others have yet to start.
E-lending is currently in its infancy but growing fast. Just as e-readers are transforming the way people access books, e-lending could help transform the way people use libraries. By acting now we can help influence the growth of e-lending to ensure that libraries, authors, publishers and the public all benefit from this potentially valuable new service.
– Ed Vaizey MP, Culture Minister

However, internet retailer Amazon is also about to get in on the act. It's making 200,000 books available to borrow 'for free', for anyone with its 'Prime' membership.

But some publishers have aleady voiced their own fears that e-lending will lead to a drop in sales.

Speaking recently to the Telegraph, Richard Mollett of the Publishers' Association said:
When it's as easy to buy a book as to click a button and borrow one, a lot more people are going to take the borrowing option and that has serious implications for authors and their royalties, booksellers and publishers.