Children cave in as mum goes on strike over dirty house
A mother in Canada who grew increasingly fed up with the way her children refused to clear up after themselves went on a six-day strike and posted the results on the internet.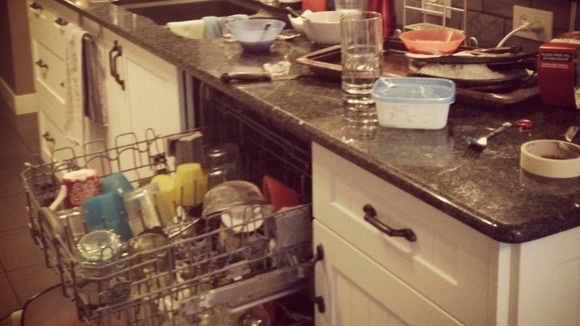 Admitting she felt a bit "embarrassed.. or queasy" by her dirty home, Jessica Stilwell posted pictures of an overflowing dishwasher, dirty shoes and clothes and even their pet dog getting trapped in a discarded bag.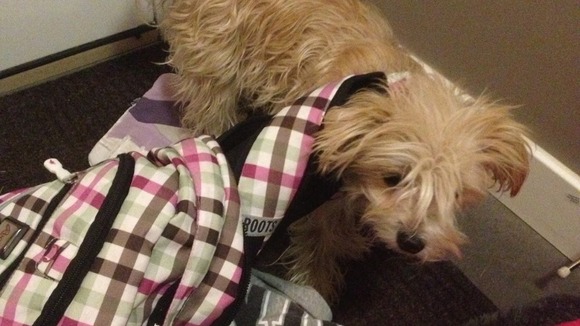 These are a few extracts from the blog Jessica kept during what she calls the 'Mommy Strike'.
The dishwasher is overflowing, shoes and backpacks are in the middle of the hallway. Dirty socks, empty gatorade bottles and used kleenex litter the back of my couch. There will be no laundry washed unless its sorted and beside the laundry room, and lunches will be sent in plastic bags if their lunches are not brought to the counter and emptied from the day
– Jessica Stilwell, 'MOMMY STRIKE' blog
Cereal left sitting in milk in the bowl begins to stink much sooner than one would expect. Quinn likes to cut a lot of paper to make crafts and although the dogs will chew the paper, they will not actually eat it but spit it back out. I once thought I had an excessive amount of glassware…it really doesn't last that long and the entire stock is now sitting on my counter.
– Jessica Stilwell, 'MOMMY STRIKE' blog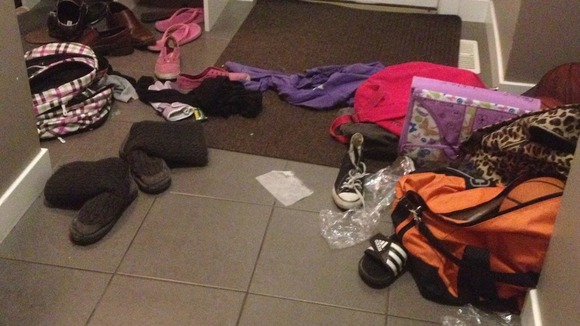 I am on the edge today. Prayers requested. Or booze. Olivia woke up and announced You STILL havent cleaned the kitchen, this is disgusting!! Peyton asked We didnt clean the kitchen last night? WE?? WE?? No dear WE didnt clean the kitchen. They are mad as they want to have friends over this weekend and are too embarrassed. Really darlings? I was thinking about hosting a six course meal for all our friends.
– Jessica Stilwell, 'MOMMY STRIKE' blog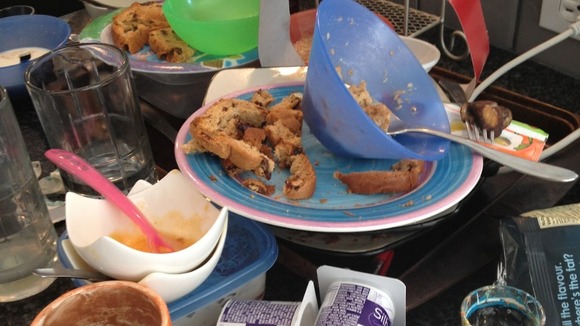 However, after the sixth day of strike action, Jessica's children couldn't take it any more.
I hate to disappoint you all…but late last night all three children caved. The Strike is over. They actually began turning on each other. It got ugly. Each one blamed the others for the mess and they began yelling at one another to pick up after themselves. Oh the irony.
– Jessica Stilwell, 'MOMMY STRIKE' blog