Father takes photo for almost every day of son's life
Cory McLeod probably dreads the thought of introducing future girlfriends to his parents just in case his father gets the photo albums out.
Devoted dad Ian McLeod has taken a picture of his 21-year-old son almost every day of his life, which amounts to 7,500 pictures that fill over 70 albums.
Fortunately for Cory's future girlfriends, Mr McLeod, 56, has now edited those photos into a six-and-a-half minute video on YouTube.
The clip, which is entitled '21 years' and has been viewed over 600,000 times, starts with a picture of a baby scan and ends with a video of Cory blowing out the candles of his 21st birthday cake.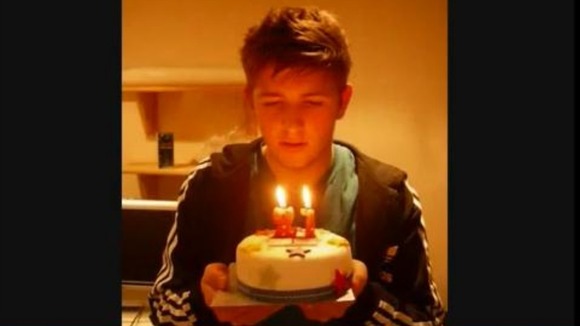 Mr McLeod, from Harrogate, North Yorkshire, said taking a daily picture of his son was not as difficult as it might seem.
It was a daft idea really. One I came up with after a drink or two, maybe.

I was thinking I could do it for two years at most.

But then you get to the point where you wonder if you'll regret it if you stop. You brush your teeth twice a day, what's hard about a click?
There have been several missed pictures along the way though - a whole month's worth was lost when the film in Mr McLeod's camera was not winding.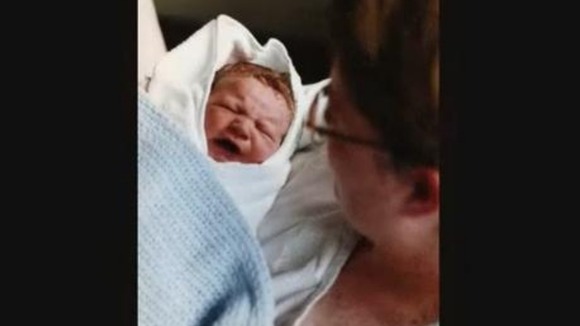 The family also had their camera stolen while on a holiday in Chile and occasionally it went past midnight before anyone had realised.
He's never cheated. Even at five minutes past, he wouldn't take it.
– Cory McLeod

Last year, Cory went travelling around South America for three months but still managed to take a picture every day.
My dad's had to drive to a friend's house before. I got a bit of stick for that.

I used to find it awkward, I didn't realise the value of it. It was only when I got to 16 or 17 that I started to appreciate it, and realise what it could be.

There are lots I look back at now and think I wish I hadn't pulled that face.
– Cory McLeod

Cory admits that since the video went online he has been contacted on Twitter by a few fans.
I'm not phased by it. It's like I'm on the Truman Show.

Someone commented that I should show my face more, but then someone else pointed out that it shows a story. You can't say I've got a boring life.
– Cory McLeod

The project is still ongoing but is now left in Cory's hands as the 21-year-old is studying at Leeds Metropolitan University.