Independent Police Complaints Commission (IPCC) have said that a "large number" of current and former police officers face investigations into their role in the Hillsborough disaster and subsequent cover up.
In what the IPCC has said will be the largest ever investigation in to police conduct in the UK the CPS has confirmed that they could face criminal prosecution.
ITV News Crime Correspondent Jon Clements reports:
The investigation follows revelations in the Report of the Hillsborough Independent Panel.
The report, published last month, claimed that a shocking cover-up was staged in order to shift blame onto the 96 victims.
It alleged that 164 police statements were altered in the wake of the tragedy, 116 of them to remove or change negative comments about the policing of the match and the ensuing disaster.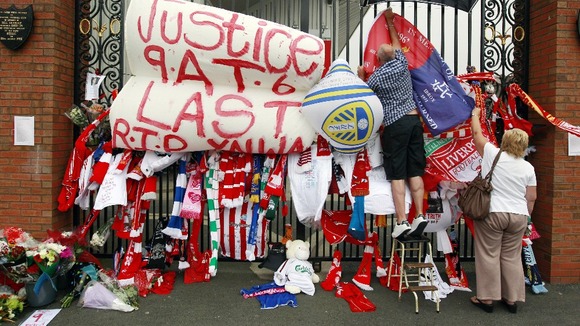 Deputy chair of the IPCC Deborah Glass said today:
The potential criminal and misconduct offences disclosed by the panel's report fall into two broad categories.

They are the allegations that go to the heart of what happened at Hillsborough in April 1989 and individuals and institutions may be culpable for the deaths, and there are allegations about what happened after the disaster, that evidence was fabricated and misinformation was spread in an attempt to shift blame.
Those investigated will include Sir Norman Bettison, who recently retired as chief constable of West Yorkshire Police after he was named in the Hillsborough report.
His decision to retire next year followed a complaint made to the Independent Police Complaints Commission claiming that Sir Norman, who sparked fury when he claimed Liverpool supporters made policing the match "harder than it needed to be", supplied misleading information during the aftermath of the disaster.
Director of Public Prosecutions, Keir Starmer QC, has said that the Crown Prosecution Service (CPS) is now looking at evidence from the recent Hillsborough report for evidence to charge individuals or corporate bodies:
Having read and considered the report published by the Hillsborough Independent Panel on 12 September 2012 and liaised with the Home Office and Independent Police Complaints Commission, I have concluded that the Crown Prosecution Service should consider all the material now available in relation to the tragic events on 15th April 1989, including the material made available by the Independent Panel.

The purpose of this exercise is to identify what the focus of any further criminal investigation should be in order for the CPS to determine whether there is now sufficient evidence to charge any individual or corporate body with any criminal offence. All potential offences that may have been committed and all potential defendants will be considered.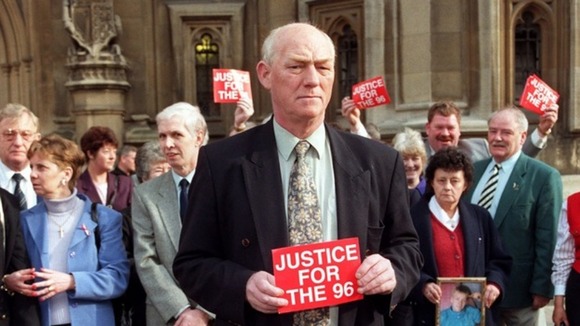 The IPCC also paid tribute to the Hillsborough families who have campaigned for the truth since the tragedy in 1996.
The IPCC said:
These findings are a testament to the tenacity of the Hillsborough families' long campaign for truth and justice. Their dedication to the memory of those they loved – and the support of the people of Merseyside – has been humbling.