Royal Mail celebrates UK contribution to space exploration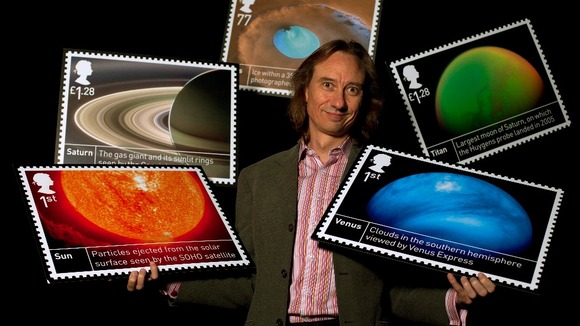 Six new stamps celebrating Britain's contribution to space exploration are being released by Royal Mail next week.
The stamps mark the 50th anniversary of the launch of Britain's first satellite, Ariel 1.
The stamps feature images taken from the European Space Agency, including Saturn's rings, cavernous ice craters on Mars and the Sun.
Royal Mail say the stamps are a tribute to the "important role" Britain has played in space exploration and research.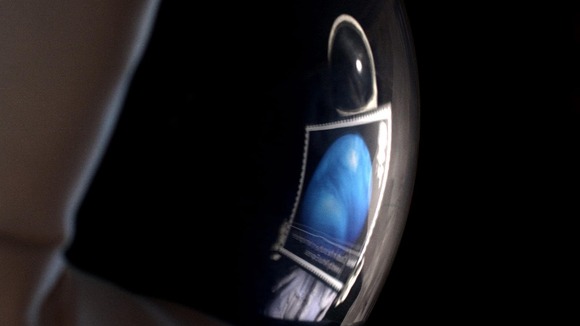 Spokesman Andrew Hammond the company was delighted to bring the "stunning images" to the nation's doorsteps:
The images all come from the European Space Agency in which Britain plays an important role, not least on the Mars Express mission and Cassini-Huygens probe, from which two of our stamp images are taken.

We're delighted to be bringing stunning imagery of our solar system right on to the nation's doorsteps through this latest stamp issue.
Astronomer Dr Stuart Clarke said the stamps are works of art and a timely reminder of the contribution of the space industry to the UK economy. Writing in the Guardian he said:
Space projects contribute £9.1bn to this country's economy every year. They employ nearly 30,000 people and according to figures from the UK Space Agency the space sector is growing at a rate of 7.5% per year.

No longer do we peer at grainy pictures of remote planets trying to make sense of them. Now we see them as different worlds in vibrant colour, each unique and each with a story to tell.
And no those aren't the actual size of the stamps. :)