David Cameron's Moby-Dick reading goes live online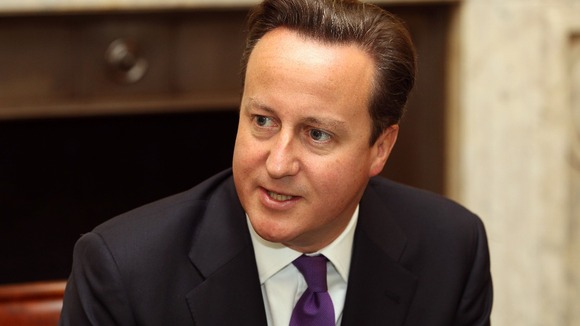 A reading by the Prime Minister that aims to introduce the 161-year-old novel Moby Dick to a new generation has gone live online.
David Cameron voiced chapter 30, titled The Pipe, of the classic American novel as part of The Moby-Dick Big Read.
He is amongst a number of stars, including Stephen Fry, Tilda Swinton, Benedict Cumberbatch and Sir David Attenborough, who have jumped on board the ambitious project to broadcast all 135 chapters of Herman Melville's novel over 135 days.
Since Swinton took on the novel's opening, Call Me Ishmael, on September 16, the website has been visited by almost half a million people, placing it in the iTunes podcast charts on both sides of the Atlantic.
This is a really exciting project aimed at introducing this literary masterpiece to new audiences.

I am particularly pleased to be able to contribute a chapter alongside so many people from the local community and wish all involved the very best in their efforts to make classic literature accessible to all.
– David Cameron

The Moby-Dick Big Read has been two years in the making and originated from the mutual obsession with the book by award-winning author Philip Hoare and artist Angela Cockayne.

The daily readings, broadcast online, are accompanied by images inspired by the book from contemporary artists including Anish Kapoor and Antony Gormley.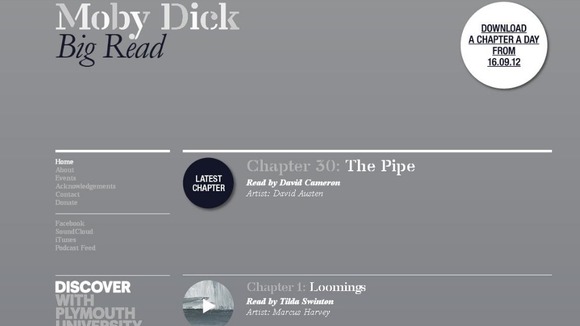 The project was launched at the Plymouth International Book Festival in September.
If the Prime Minister's reading prompts people to turn to such wonderful works of literature, that's a great result for all concerned.

I'm sure Herman Melville would be amazed at this extraordinary new interpretation of his thought-provoking and prophetic book.

This is a way of introducing his book to a new audience and is something people can pick up as and when they choose - it is completely suited to the digital age.
– Author Philip Hoare

The readings can be downloaded from www.mobydickbigread.com.