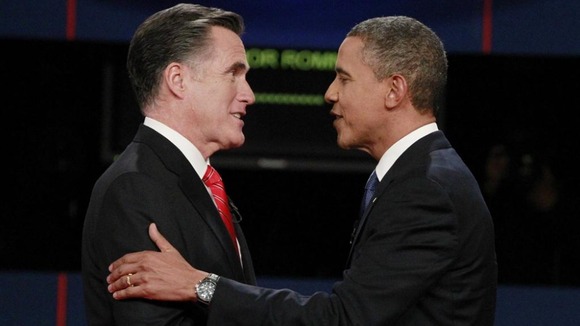 This has been described as the most important week in American politics for a decade.
The basis of that excitable claim is that unless the Democrats can halt Mitt Romney's remarkable surge then President Obama will be facing the political abyss.
The next eight days sees the final two Presidential debates - in New York on Tuesday night and then in Florida six days later.
Those high-stakes exchanges will be Obama's last chance to halt the Romney charge.
The influential blogger Andrew Sullivan ignited a firestorm among liberals when he wrote a withering and apocalyptic piece on Obama's performance in the first debate.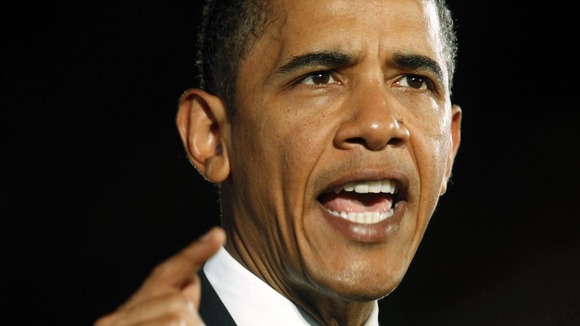 Now he's followed it up, saying that the polls since Denver have justified his extreme frustration.
In this latest polemic in the Daily Beast, Sullivan accuses the President of abandoning his supporters.
Reacting to their enthusiasm and record donations with a performance so execrable, so lazy, so feckless, and so vain it was almost a dare not to vote for him.

What he has to do now is so nail these next two debates, so obliterate Romney in both, that he can claw his way back to victory. But if he manages just evenly-matched debates, let alone another Romney win, he's a goner.
Mitt Romney is now ahead in most of the national polls and he looks to have timed his surge to perfection. Accompanied with a huge TV ad campaign that will blanket Ohio, Florida, Colorado and Wisconsin, the Republicans believe they can pull off the greatest political upset for a generation.
All those Republicans who didn't engage in the 2012 contest - Jeb Bush, Chris Christie, Sarah Palin, Marco Rubio - because they thought Obama couldn't be defeated must be kicking themselves.
So as President Obama continues his debate preparation, he must calibrate his tactics to perfection: passionate but not angry, Presidential but not arrogant, reasoned but not professorial, assertive but not aggressive.
He has to thread the needle. His re-election depends on it.