Justin Lee Collins' ex-girlfriend speaks of her abuse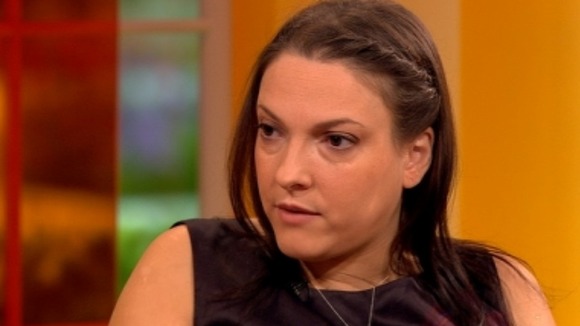 Anna Larke, the former girlfriend of TV presenter Justin Lee Collins, has spoken on camera about his controlling behaviour for the first time since he was convicted of harassment.
She told Daybreak that Collins would try to control her access to friends, what she wore and even how she spoke.
On October 9, Collins was ordered to undertake 140 hours of unpaid work and pay £3,500 in prosecution costs after a jury found him guilty of harassment.
Watch her exclusive interview with Daybreak here.
Miss Larke revealed that she had no hint that Collins had a controlling personality when they started the relationship. She said:
When we were first together it was absolutely amazing.

He was just so wonderful, kind, generous, lovely, love of my life actually, and I just thought to myself, 'How on earth did I ever get so lucky?'

You know, when something's too good to be true, it usually is.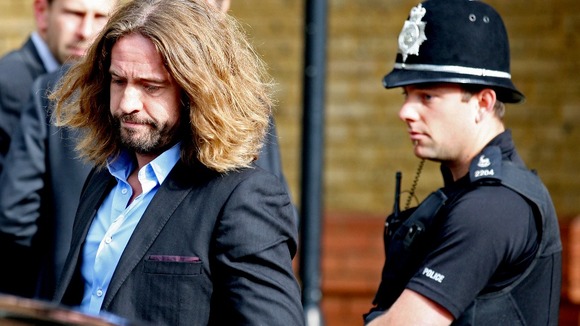 Miss Larke said that Collins gradually started trying to control her access to friends by forcing her to close her Facebook and Twitter accounts and to use a joint email address.
He even kept a notebook detailing her previous relationships and sexual encounters, she said.
During his trial, jurors heard a secret recording of Collins speaking to Miss Larke in a pub. He can be heard telling her to "look at the f****** ground" and to avoid looking at "any other f****** human being".
Ms Larke also admitted she had been reluctant to report Collins' behaviour to the police, and that it was her father who had approached them.
When I left him on July 4, I just went home to my parents and slept in the spare room and for about two and half months.

I was just crying and looking at websites about domestic abuse because I was always one of these people who just thought 'I'd never put up with that. The minute someone swore at me I'd be gone.' ...

I was reluctant to [go to the police], but I spoke to them and they were amazing and I just thought there is no way I can let him get away with this because who's he going to hurt next?
Speaking about Collins' sentence, she said: "I was pleased that he got convicted, but I was appalled at the sentence".
She said she now wants to help give a voice to the thousands of women and men trapped in abusive relationships.
She said: "I want to ... send out the message that emotional abuse can be more damaging than physical abuse ...
"External bruises fade but the bruises inside me, they are still there."
If you are in an abusive relationship, or know someone else who may be, there is help available: