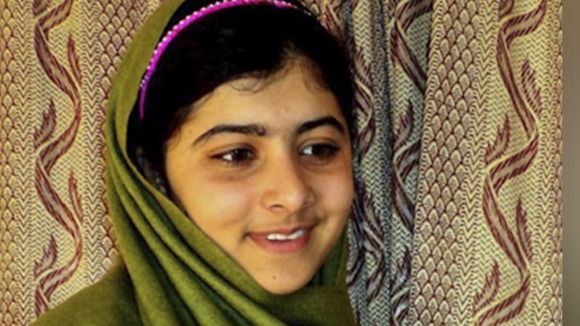 A Pakistani schoolgirl who was shot in the head by the Taliban for speaking out about suffering under the regime has arrived in the UK for treatment. Malala Yousufzai will receive specialist medical care in Birmingham.
ITV News correspondent Juliet Brenmer on Malala's journey:
A statement released by the Queen Elizabeth Hospital in Birmingham has confirmed that Malala Yousufzai has arrived and remains in a stable condition:
Malala Yousufzai was safely transferred to the Queen Elizabeth Hospital Birmingham this afternoon following a comfortable flight from Pakistan.

She is currently stable and is being assessed by a team of multi-specialist doctors from the Queen Elizabeth and Birmingham Children's hospitals. This team includes clinicians from Neurosurgery, Imaging, Trauma and Therapies.

She was accompanied by a full medical team. Malala's ongoing clinical care is now the hospital's priority. We will be providing timely condition checks and where appropriate, will give more detailed information about her condition as her treatment progresses.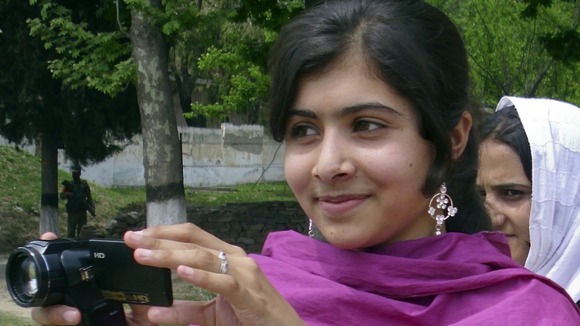 Malala Yousufzai made a name for herself by speaking out against the Taliban and advocating education for women. She wrote a blog for the BBC's Urdu Service about her experience living in the Swat Valley.
She is was shot in the head and neck after a Taliban militant boarded the school bus she was travelling on in the capital of the Swat Valley region Mingora. Doctors say her injuries are not life-threatening.
Two other girls were also wounded in the attack.