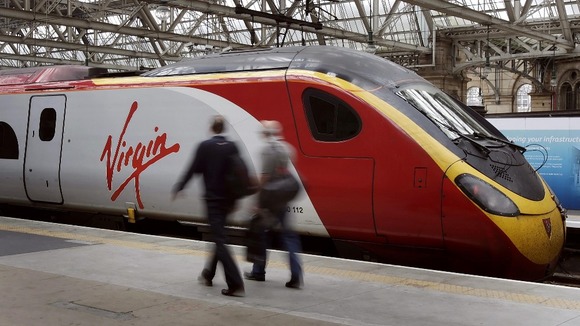 Rail operator Virgin has been asked to continue running the troubled West Coast Main Line for another few months while a franchise bid is re-run, the Government has announced today.
The temporary fix has been proposed by the Department for Transport after its embarrassing U-turn over the award of the new franchise earlier this month.
Virgin's current franchise is due to end on December 9 but talks are under way about Sir Richard Branson's company remaining as operator while a competition is run for an interim franchise agreement.
The Department of Transport has confirmed it will "negotiate with Virgin Rail Group" for them to continue to operate West Coast services for a "short period" of nine to 13 months.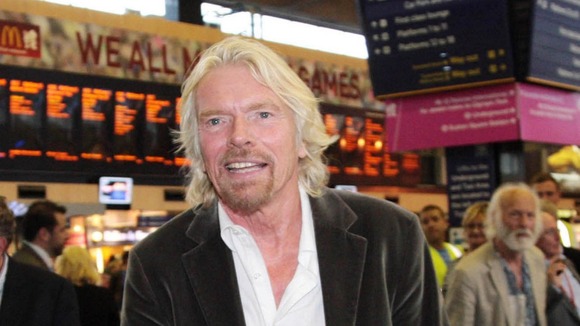 During the period, an open competition will be run for an "interim franchise agreement".
The interim agreement will then run until the new long term West Coast franchise is ready to start. The Department added: "The government believes that this is the best way to ensure services are maintained and that there is no impact on passengers."
Transport Secretary Patrick McLoughlin has apologised for the continuing uncertainty.
The cancellation of the InterCity West Coast franchise is deeply regrettable and I apologise to the bidders involved and the taxpayer who have a right to expect better.

My priority now is to fix the problem and the first step is to take urgent action to ensure that on the 9 December services continue to run to the same standard and passengers are not affected.

I believe Virgin remaining as operator for a short period of time is the best way to do this and my officials and I will be working flat out to make this happen.
FirstGroup originally won the bidding for the West Coast line before the Government's U-turn.
Two independent reviews were set up by the Department of Transport after the first West Coast franchise competition was halted.
Responding to news of the Virgin extension, First Group said:
We await the outcome of the independent investigations into the West Coast franchise competition and the wider rail franchising process, which we hope will provide a greater degree of certainty and confidence not only to future bidders but to employees, stakeholders and the travelling public too.
The leader of the RMT transport union, Bob Crow, attacked the Government's decision.
The union wants the West Coast franchise to be run by the Department of Transport in the public sector as is the case, at the moment, with the East Coast franchise. Mr Crow said:
This announcement is no surprise. The Government are ideologically opposed to public ownership of the railways and, in collusion with the private train operators, have stitched up a shabby deal that will enable them to rerun the whole franchise fiasco in a year's time.