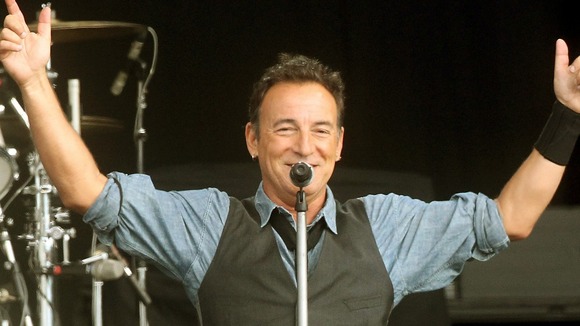 It's the king of the bellwether states; it's had more visits from the candidates than any other; and today it welcomes the rock stars of the Democratic Party.
Ohio is the state that everyone wants to win.
That's why last night the President made this plea to a large crowd there:
I came here today, Ohio, because I want your vote. I want your vote. I am not too proud to beg. I want you to vote.
He won there four years ago and his policies in his first term have made it a state he could well win again.
Like elsewhere in the country the focus will be the economy. Of the 10 battleground states in this year's election, Ohio has seen the most dramatic drop in unemployment during President Obama's first term and this should help him.
The President's support for the car industry when it hot rock-bottom in 2009 means he has solid support in the state's northern cities.
On the flip side the Republican state governor is blaming the President for Youngstown becoming the new home to the nation's highest concentration of poverty.
Bruce Springsteen knows a little about Youngstown. He wrote a song about the Ohio city which tells the story of its rise and then its slow fall and decline. It's a song and a city that will be central to the election over the next few weeks.
Springsteen will be just a few miles away today, headlining a rally with former President Bill Clinton, bringing together the musical and oratorical kings of Obama's party.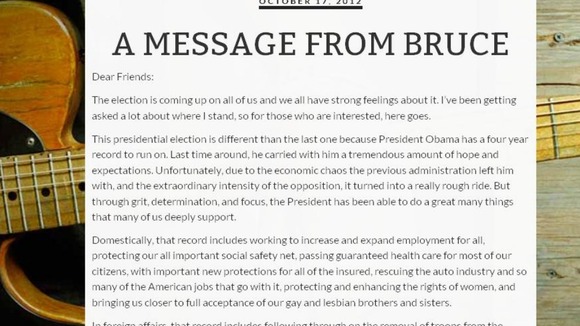 Last night Springsteen posted a blog saying :
We're still living through very hard times but justice, equality and real freedom are not always a tide rushing in. They are more often a slow march, inch by inch, day after long day. I believe President Obama feels these days in his bones and has the strength to live them with us.
In his soaring nomination speech at the Democratic Party Convention Clinton said :
President Obama's plan cuts the debt, honors our values, brightens the future of our children, our families and our nation. It's a heck of a lot better. It passes the arithmetic test.
If the maths is to be believed, then whoever takes Ohio, takes the oath of office.