Twitter blocks access to neo-Nazi account in Germany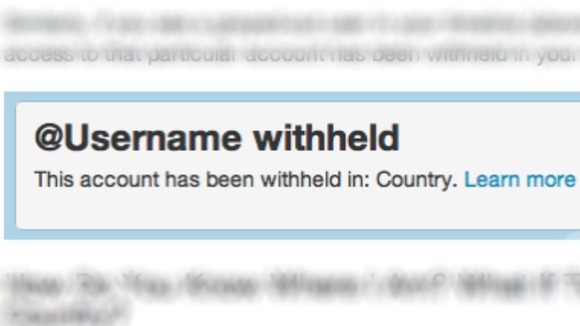 Twitter has made use of its local censorship policy for the first time, blocking access to the account of a neo-Nazi group in Germany.
At the request of the German government, the country's residents will see a grayed-out tweet in their timeline where the tweets of Besseres Hannover, an extreme right-wing organisation, would have appeared.
For users elsewhere in the world, the @hannoverticker account is still visible.
Twitter's chief lawyer Alex Macgillivray announced the move with a tweet today:
We announced the ability to withhold content back in Jan. We're using it now for the first time re: a group deemed illegal in Germany.
He linked to a letter from German police addressed to Twitter Inc.
The Ministry of the Interior of the State of Lower-Saxony in Germany has banned the organisation "Besseres Hannover".

It is disbanded, its assets are seized and all its accounts in social networks have to be closed immediately. The Public Prosecutor (State Attorney's Office) has launched an investigation on suspicion of forming a criminal association.
I ask you to close this account immediately and not to open any substitute accounts for the organisation "Besseres Hannover".