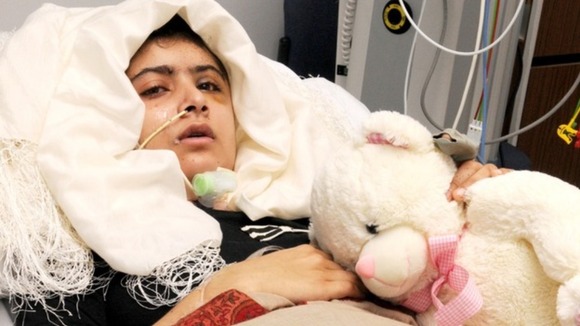 Malala Yousufzai has stood for the first time since she was shot in the head by Taliban gunmen in Pakistan, according to doctors treating her at Birmingham's Queen Elizabeth Hospital.
Dr Dave Rosser, the hospital's medical director said the 15-year-old has been able to stand with help for the first time and is communicating by writing notes.
It's clear that Malala is not out of the woods yet.

Having said that, she is doing very well. In fact she was standing with some help for the first time this morning when I went in to see her.
Dr Rosser, also gave details of the bullet wound which struck Malala.
Malala was struck just above the back of the left eye.

The bullet went down through the side of her jaw, damaging the skull and the jaw joint on the left hand side... went through the neck and lodged in the tissues above the shoulder blade.

The bullet grazed the edge of her brain. Certainly if you're talking a couple of inches more central, then it's almost certainly an unsurvivable injury.
– Dr Dave Rosser, Birmingham Queen Elizabeth Hospital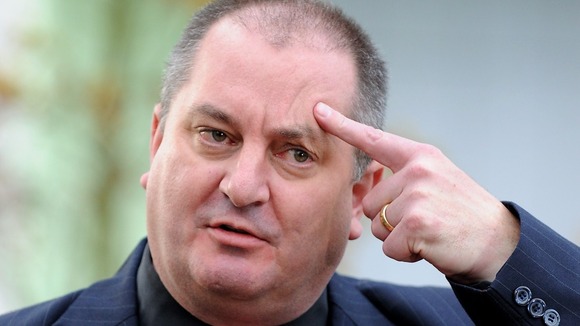 He also said: "Malala is keen that I thank people for their support and their interest because she is obviously aware of the amount of interest and support this has generated around the world."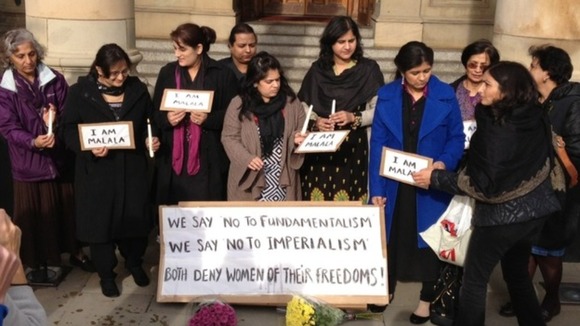 The teenager, who was attacked after promoting the education of girls and criticising Taliban militants, was initially treated by neurosurgeons at a Pakistani military hospital before being flown to the UK.
She was shot with two classmates as they made their way home from school in north-west Pakistan, in what Foreign Secretary William Hague described as a "barbaric attack".