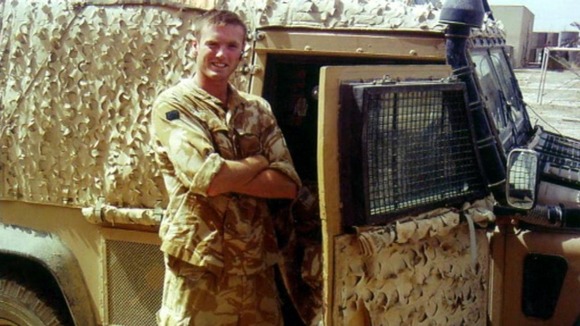 Relatives of soldiers killed in Iraq have secured a victory in the latest round of a compensation fight after the Court of Appeal said they could pursue damages claims against the Government.
They had argued that the Ministry of Defence (MoD) failed to provide armoured vehicles or equipment which could have saved lives and should pay compensation.
The MoD argued that decisions about battlefield equipment were for politicians and military commanders.
Lawyers representing the troops' families hailed the ruling as a "landmark decision".
Standing outside the Royal Courts of Justice, Sue Smith, mother of Private Phillip Hewett, who was killed in Iraq seven years ago, vowed to continue the fight.
A spokesman for the Ministry of Defence said of today's ruling:
Our thoughts and concerns remain with those that were injured and the families of those that sadly lost their lives.

We are considering the judgment by the Court of Appeal and as this is likely to be subject to further legal action it would be inappropriate for us to comment further.
– Ministry of Defence spokesman

Appeal judges also ruled that relatives could not make damages claims under human rights legislation, but lawyers said that fight would go on and be taken to the Supreme Court
The battle will go forward on human rights.

I think it is very important to establish a principle that soldiers going into battle have human rights ...

All the MoD must do is to take reasonable steps to protect the rights of its soldiers.
– JOCELYN COCKBURN, SOLICITOR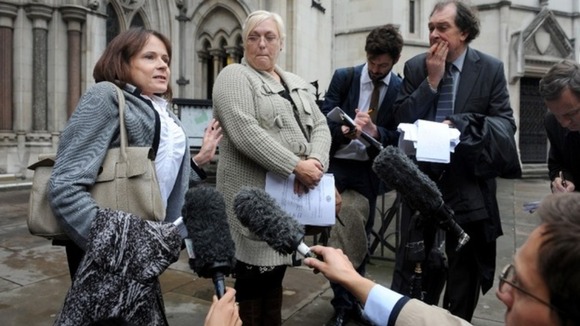 Legal action was started as a result of the deaths of a number of British soldiers following the American-led invasion of Iraq in 2003.
Corporal Stephen Allbutt, 35, of Sneyd Green, Stoke-on-Trent, Staffordshire, was killed in a "friendly fire" incident in March 2003, judges were told.
He died after a Challenger 2 tank was hit by another Challenger 2 tank.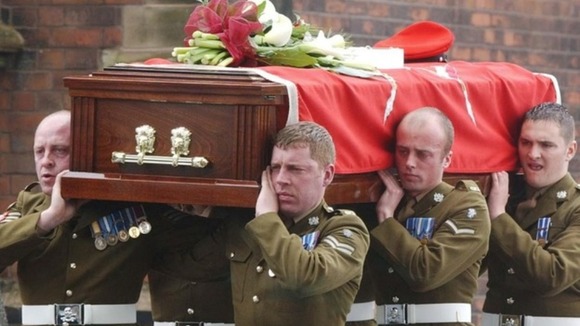 Soldiers Dan Twiddy, of Stamford, Lincolnshire, and Andy Julien, of Bolton, Greater Manchester, were badly hurt in the incident.
Corporal Allbut's widow Debi, said of today's ruling:
When I set out to achieve what I've achieved today I set out a promise that I'd get justice and I'd stop this from happening again, and obviously today is a landmark victory ...

I suppose I've fought so long and I keep thinking that maybe I won't keep winning because my luck will run out somehow, but it's something I really believe in so I'll just keep fighting, and fighting, and fighting.
Private Hewett, 21, of Tamworth, died in July 2005 after a Snatch Land Rover was blown up.
Similar explosions claimed the lives of Private Lee Ellis, 23, of Wythenshawe, Greater
Manchester, in February 2006, and Lance Corporal Kirk Redpath, 22, of Romford, Essex, in August 2007.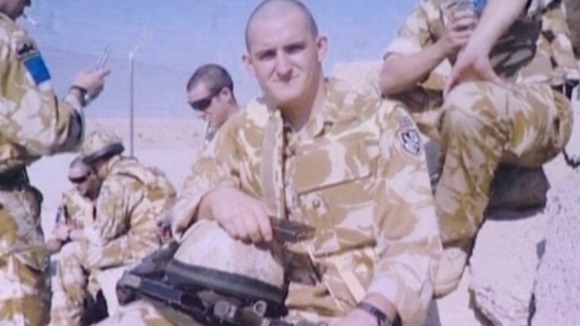 James Arbuthnot, the chairman of the House of Commons Defence Committee, said Court of Appeal's ruling will have a "very big effect" on the MoD
He told BBC Radio 4's The World At One:
It's not just that the MoD is now going to owe a duty of care in relation to all the equipment procurement decisions it makes, but also in relation to everything that an officer or a soldier does actually in the course of battle.There will be a duty of care, for which they will have to be trained.

I think the MoD had rather relied until now on the idea that if you decide to be a soldier, then you take with that decision the risks that naturally come with it - you put yourself in harm's way with your eyes open.

That argument is really going to be much reduced in strength now ...