Education Secretary says sorry to his former teacher for being a 'clever-dick' and 'show-off'
The Education Secretary has said sorry to his former French teacher for misbehaving in class.
In an open letter, in which he describes himself as a 'clever-dick', Michael Gove asks Dan Montgomery to accept his apology - 30 years after he taught him at Robert Gordon's College in Aberdeen.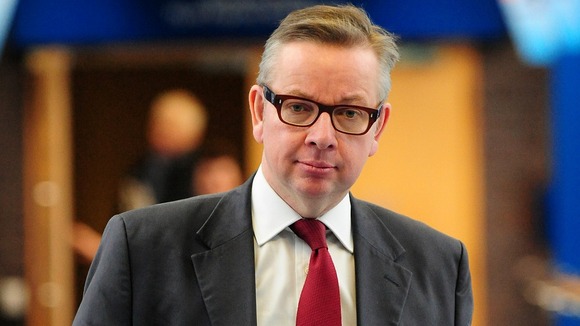 Gove says he now realises that Mr Montgomery was trying to broaden his pupils' horizons.
The letter reads:
It may be too late to say I'm sorry. Thirty years too late. But since apologies from politicians are considered as rare as away wins for Queen's Park Rangers, I hope you will accept mine. Because when I look back at the 15-year-old I was, lurking at the back of your French class at Robert Gordon's College in Aberdeen, I cringe.

You were trying, patiently, doggedly, good-humouredly, to broaden our horizons. You were, without any pretension or pomposity, attempting to coax a group of hormonal lads to look beyond familiar horizons and venture further.

You weren't just dinning irregular verbs into our heads, you were opening up a different way of seeing. And all we could do was compete to think of clever-dick questions to embarrass you and indulge in pathetic showing-off at your expense.

As I've grown up - and become a father myself - my gratitude only grows. To you, and to everyone else in your profession.

So Danny, it may be too late to say I'm sorry. But, as my mum told me, it's never too late to set the record straight. And you were a great teacher - one of many who helped introduce me to the work of great thinkers and writers - and thus gave me the greatest gift of all - the chance to write my own life story."
– Michael Gove

Mr Montgomery said he was "intrigued" to read his former pupil's letter and said that even during his schooldays, the Education Secretary stood out, and was earmarked for a career in politics.
I remember the words of one of my colleagues at the time: 'That boy is a future leader of the Conservative Party'.
– Dan Montgomery