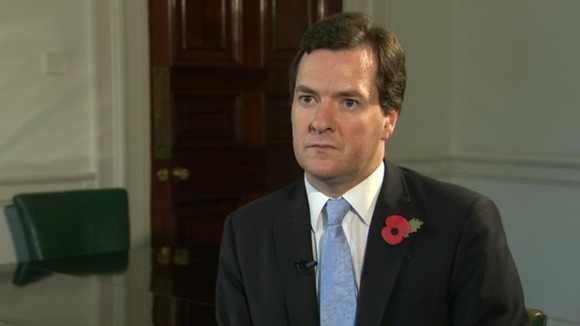 The Government obviously sees this as a good news day as the measure of economic growth bounced back after nine months of contraction.
I caught up with the Chancellor a little while ago and he was pretty cheerful, but cautious.
He said he was pleased that the economy "is on the right track" but when I asked whether it had turned the corner he avoided the question, repeating several times "I think we've got a long way to go."
I think this caution is justified. As I explained earlier today, much of the bounce in the third quarter can be attributed to one-off factors.
Underlying growth is still weak and even a small revision down, as the government statistics office gathers more data, could wipe out any real growth.
Furthermore, inflation - the squeeze on household spending caused by rising prices which has been falling of late looks set to rise again this winter as fuel prices get more expensive.
The other major positive influence - a buoyant jobs market - is also fragile and many private sector companies say they won't be able to carry on hiring at the rate they have this year.
The news (pre-empted by my colleague Laura Kuenssberg) of closures at Ford today, with the loss of up to 1300 jobs, is a reminder that companies are finding it tough and it's going to be tough for some time to come.