The latest brand on the streets of Lebanon is the Kalashnikov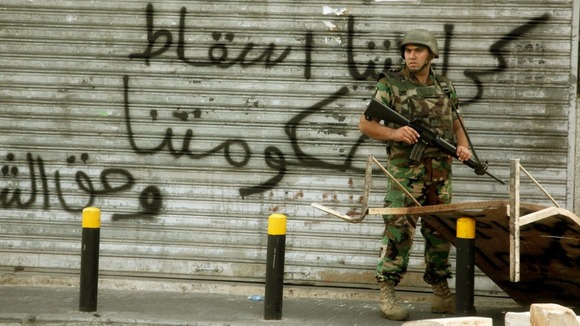 There is an uneasy truce on the streets of Lebanon where sectarian violence has spread over the border from neighbouring Syria.
Last week, the assassination of a senior security official sparked angry protests and clashes with security forces on the streets of the capital Beirut.
As in Syria, Lebanese society comprises a mixture Alawites - who are intensely loyal to Syria's President Bashar al-Assad - and Sunnis.
ITV News' International Correspondent John Irvine reports from Beirut on a fragile peace: