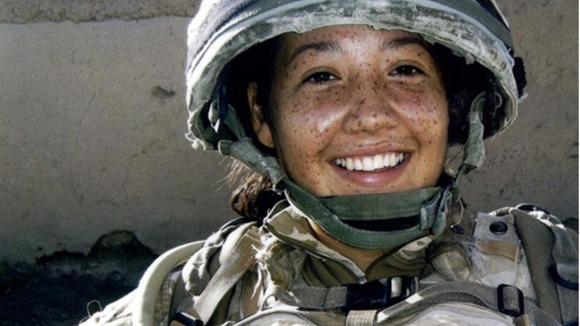 A former teacher has paid tribute to Corporal Channing Day, who was killed while patrol in Afghanistan on Wednesday.
The 25-year-old was serving with 3 Medical Regiment when she was injured in an exchange of fire in the Nahr-e Saraj district of Helmand Province.
Corporal David O'Connor, from 40 Commando Royal Marines, was also killed in the same patrol. Both soldiers' families have been informed.
Corporal Day's family said in a statement: "She will be remembered by all who knew her as a wonderful girl who never stopped smiling."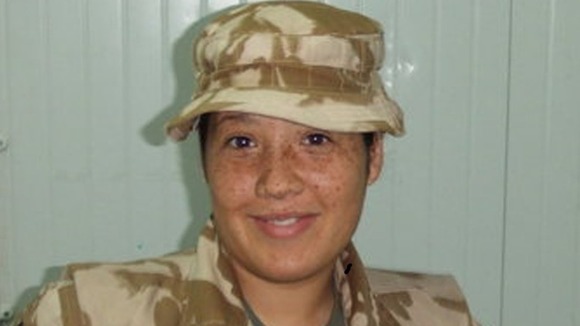 Channing was bubbly, sporty, beautiful and lived her life for the Army. She has died doing what she lived for and in the life that she loved.

She will be remembered by all who knew her as a wonderful girl who never stopped smiling and who had an infectious laugh.

Channing played football for Northern Ireland as well as ice hockey and also gained her qualification as a ski instructor through the Army.

She was also the Northern Ireland Gymnastics Pairs Champion. A girl who lived her life to the full without ever giving up on her dreams.
– family statement

Originally from Comber in Co Down near Belfast, she joined the Army in 2005 and went on to pass her One Combat Medical Technician course two years later.

A statement from the Ministry of Defence described her as a "natural medical leader" with the "potential to go far within the Army".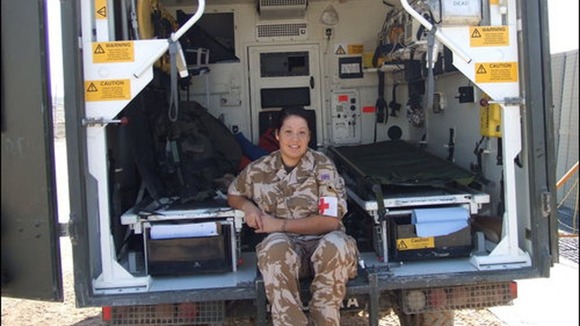 Mr Maxwell added that her sporting prowess revealed her gritty determination to succeed: "It was not just that she was good but that she always showed commitment, she stayed after school and did all the practice."
Paul Maxwell, the acting principal of Strangford College where she was a student, said she "always said she wanted to join the Army".
He said she achieved top grades in PE and excelled at gymnastics, trampolining and netball.
The First Minister of Northern Ireland Peter Robinson expressed his sympathy for Corporal Day's family:
It is with great regret and sadness that I have learned of the death of this young soldier who has tragically lost her life while trying to protect and save the lives of those around her.

The incredible bravery displayed by our armed forces is immense and the risk they take on a daily basis can never be underestimated.
– peter robinson, first minister for northern ireland

Jonathan Bell, the MLA for the constituency where Corporal Day grew up, said:
I would extend our heartfelt sympathy to the family of this heroic 25-year-old girl, who I understand comes from Comber, in my own constituency in Strangford.Our thoughts and prayers are with her family, her loved ones, and also with the soldier from the 40 Commando Unit of the Marines.
– Jonathan Bell mla

A statement on the Ministry of Defence (MoD) website said the patrol that Corporal Day was on a patrol en route to conduct training with Afghan police officers.

The patrol came under small arms fire near the village of Char Kutsa.

Despite a claim by the Taliban that the incident was a 'green on blue' attack, a spokesman for the MoD said neither "were not working with any Afghan partners at the time,"