Justin Timberlake sorry for 'distasteful' wedding video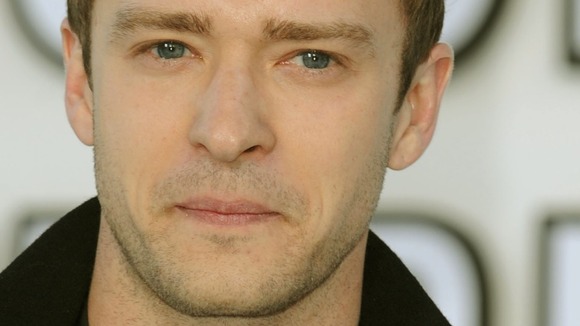 US singer Justin Timberlake has said he is "deeply sorry" for a video that was made for his wedding that appeared to mock homeless people.
The video was allegedly made by a friend as a gift to Timberlake and actress Jessica Biel at their lavish wedding in Italy.
It features a series of interviews with homeless people in Los Angeles wishing the couple good luck, and was preceded with a message saying: "Greetings from your Hollywood friends who just couldn't make it".
In an open letter on his website, Timberlake calls the video a "lapse in judgement" and says he is "deeply sorry to anyone who is offended by the video".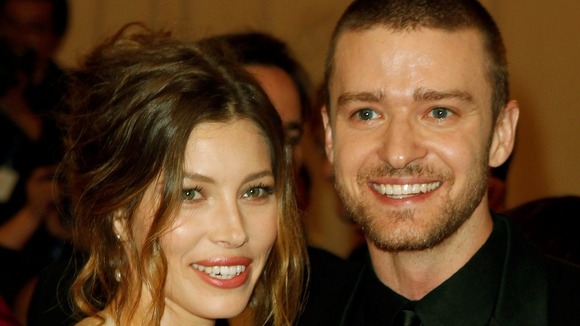 My friends are good people. This was clearly a lapse in judgement which I'm sure no one who is reading this is exempt from.

But, I don't believe it was made to be insensitive. More so, I think it was made as a joke on me not having that many friends attending my own wedding (which IS kind of funny if you think about it) ...

I think we can all agree that it was distasteful, even though that was not its intention.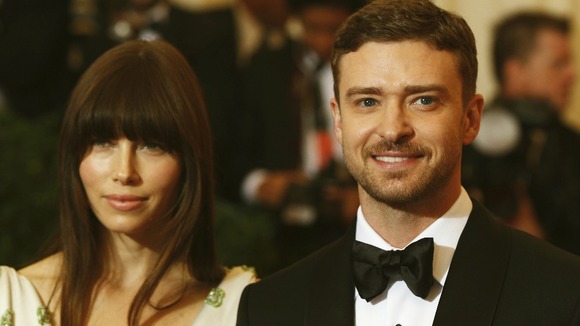 He also writes that he had no knowledge of the video before the wedding and that, contrary to rumours in the press, the video had not been screened at his wedding.
The video came to attention when it was posted on the Gawker website. Gawker claimed the video had been shot by Timberlake's friend Justin Huchel, although he has since said it was stolen.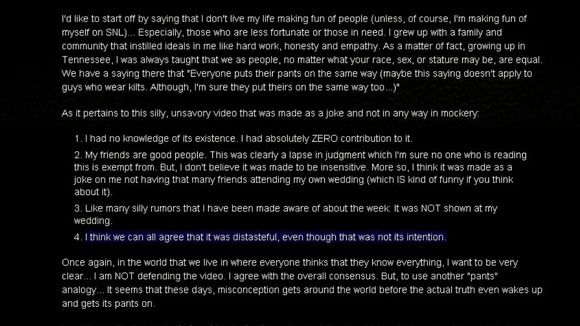 Gawker has since been forced to remove the video from the site after being threatened with a lawsuit from attorneys representing Huchel.
An editorial on the site today asks sarcastically: "What's funnier than watching desperately poor people on TV when you're surrounded by extravagant luxury and millionaires?"
But the scandal deepened when the celebrity gossip website TMZ published an interview with a homeless man who claimed he had been paid $40 to appear in the video.
Timberlake and Biel were recently married at a lavish three-day celebration in southern Italy.