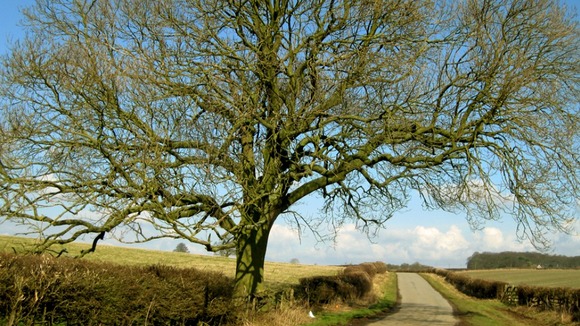 A ban on importing ash trees has been imposed in a bid to stop a "devastating disease" from sweeping across Britain's countryside, the Government said today.
In an effort to stop the spread of Chalara ash dieback, a ban preventing trees, seeds and ash plants being brought into the UK will take effect along with movement restrictions which will stop trees from infected areas being moved elsewhere in the country.
The discovery of the fungus has increased fears that one of the country's most common native trees faces the same fate as the elm - which was devastated by Dutch elm disease in the 1970s.
ITV News's Sue Saville reports:
The disease was first identified in ash trees in UK nurseries and recently planted sites and last week officials confirmed it had been found in the wider countryside in East Anglia.
The Chalara fraxinea fungus, which can cause leaf loss and cause ash tree death, has wiped out 90% of ash trees in Denmark and is becoming widespread in central Europe.
Environment Secretary Owen Paterson said work was already under way to tackle the "devastating disease".
This is a very serious disease that demands action to stop its spread. I have ordered both an import ban and movement restrictions on trees from infected areas. This comes into force immediately.

By working together we can protect our native trees from this devastating disease.
– Owen Paterson, Environment Secretary

Conservationists have welcomed the ban but accused the Government of failing to prioritise protecting woodlands.
Ash dieback is only one of numerous tree pests and diseases present in the UK. With more than 15 separate pests and diseases listed on the Forestry Commission website as already present, it is crucial that the wider issue is tackled.

This situation is symptomatic of the lack of priority given to the protection and safeguarding of our natural woodland resources.
– Sue Holden, chief executive of the Woodland Trust

There are an estimated 80 million ash trees in the UK, and it is feared that if the disease takes hold, not only the trees but a host of wildlife which rely on them could be badly hit.