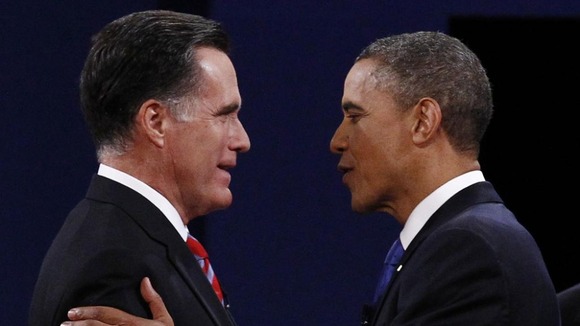 The US presidential election candidates cancelled campaign events on Monday as the focus of the nation switched to Hurricane Sandy.
President Barack Obama suspended campaigning and returned to Washington to oversee the response to the hurricane, while his Republican rival Mitt Romney curtailed political events to show respect for the storm's potential victims.
The presidential contest is too close to call, with a Reuters/Ipsos poll released on Monday showing Obama leading by a single percentage point.
However, the President cut short a trip to Orlando, Florida, where he had been due to appear at a rally with former President Bill Clinton.
I am not worried at this point about the impact on the election. I'm worried about the impact on families, and I'm worried about the impact on our first responders. I'm worried about the impact on our economy and on transportation. The election will take care of itself next week. Right now our number one priority is to make sure that we are saving lives.
– Barack Obama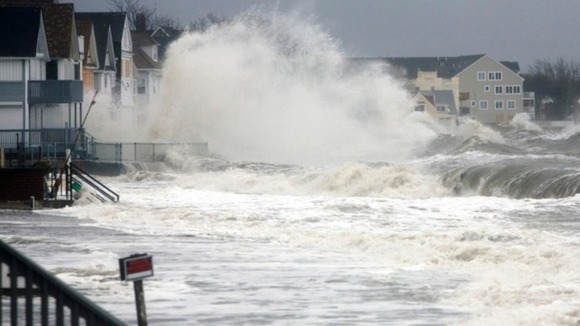 Romney had planned an event in Wisconsin on Monday night and was due to speak in Iowa and Florida on Tuesday.
Those states are out of Sandy's path, but the former Massachusetts governor does not want to be seen to be focusing only on the campaign in the midst of potential national disaster.
Romney's communications director Gail Gitcho said:
Governor Romney believes this is a time for the nation and its leaders to come together to focus on those Americans who are in harm's way.
Romney did not cancel all his events, however. He staged a campaign rally in Avon Lake, Ohio, and is due to hold another rally in Iowa later on Monday.
He urged his supporters in Avon Lake to give to the Red Cross or other relief agencies:
Obama officials said the president's campaign schedule would be determined on a day-to-day basis. He scrapped another event scheduled for Tuesday in Green Bay, Wisconsin, and would remain at the White House, aides said.
Florida, Wisconsin and Iowa are critical swing states in the election, along with Colorado, Nevada, New Hampshire and Virginia.