Burst water main in Melbourne causes huge 80m fountain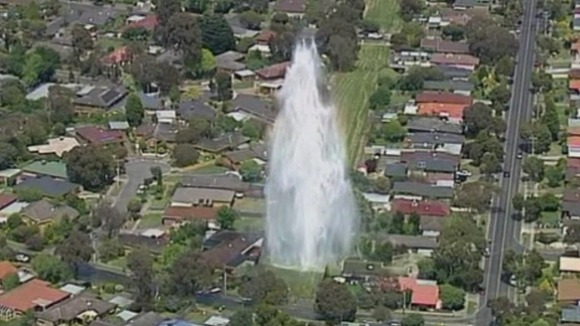 A burst water main caused a spectacular fountain of water to spout in a Melbourne suburb. The massive spout rose 80 metres (250 feet) in the air, flooding streets and homes.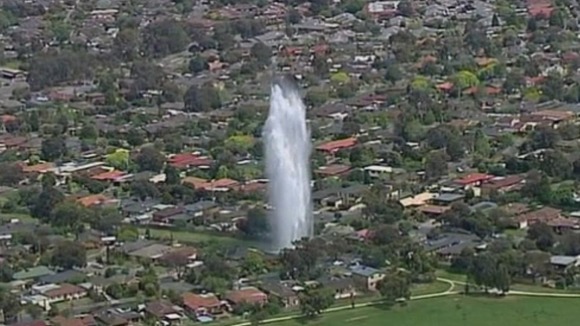 Local television reported that two million litres (500,000 gallons) of water shot to the height of a 13-storey building, causing a deluge in the suburb of Glen Waverley.
A 60 kilogramme (130 pound) metal cage that covered the pipe blew into the sky like a champagne cork, crashing down on a nearby house.
The water then destroyed the home of Simon and Caroline Yap. Speaking to reporters outside the remains of their home they said they were 'devastated'.
Devastated, because the whole house is extensively damaged. You can't really live in there at the moment.
– Simon Yap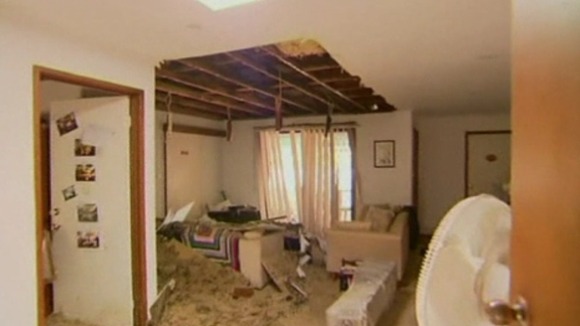 According to local media the deluge lasted an hour, with 35,000 litres (9,000 gallons) of water gushing every minute, with just one lone worker from the water company sent to stop the deluge:
The whole ground was shaking and everything. It was pretty intense, but I couldn't get away from the water. I'm soaked right through
– Jamie Begg, Yarra Valley Water company maintenance worker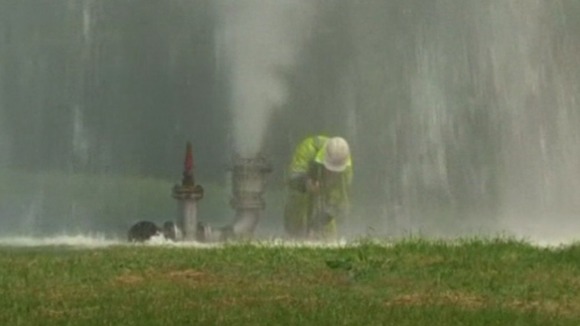 The local water company said the pipe was 50-years-old, but was supposed to last for 100 years. Local media said a faulty air-ball valve was thought to have caused the pipe to rupture.