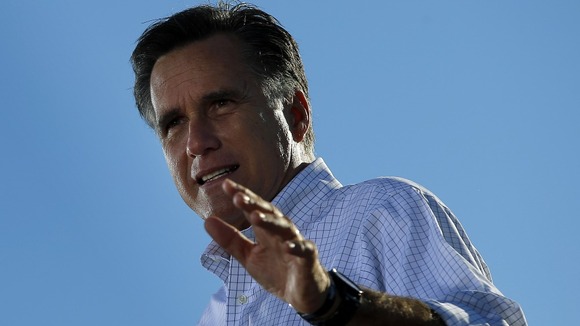 President Barack Obama and Republican Mitt Romney briefly put aside their fierce battle for the White House, avoiding politics to focus on relief efforts after mammoth storm Sandy left millions of Americans struggling to recover.
Obama cancelled campaign appearances in Ohio on Wednesday and scheduled a trip to New Jersey instead to survey damage caused by powerful storm Sandy, a move designed to portray him as a strong leader a week before Election Day.
Romney will hit the trail again for rallies in Florida on Wednesday, and Romney's running mate, U.S. Representative Paul Ryan, and Vice President Joe Biden also added new campaign stops as the race heads to a tense finish on November 6th.
Obama, who is in a close race with Republican rival Mitt Romney, has dropped three days of campaigning in battleground states to oversee the government response to the mammoth storm, which crippled New York City and much of the eastern United States.
Romney struck a politics-neutral tone in Ohio before helping load a rental truck with crates of water and canned goods to be sent to a distribution center in New Jersey.
He told a hurricane relief event:
You make the difference you can.

There are a lot of people hurting this morning. I've had the chance to speak to some of the Governors in the effected areas and they have talked about people having a lot of hard times.

We won't be able to solve all the problems this morning. One of the things I've learned in life is that you make the difference you can and you can't always solve all the problems in life.

We've got some work to do. Thank you for your help and generosity.
Mitt Romney also urged supporters to donate to the Red Cross:
Our continued prayers are with those affected by #Sandy. Support the Red Cross: Text REDCROSS to 90999 or visit http://t.co/oePuXjMo
Obama held a video conference at the White House on Tuesday with top members of his emergency team and spoke to governors and other officials in storm-damaged areas before visiting the national headquarters of the American Red Cross, where he warned that the risks were "not yet over."
The president's crisis leadership won an endorsement from a surprising source: New Jersey Governor Chris Christie, a Republican and prominent Romney backer who said Obama should get credit for expediting federal aid to the state.
And speaking during a visit to the headquarters of the American Red Cross, Obama said:
There is no excuse for inaction. I want every agency to lean forward.

No bureaucracy, no red tape. Get resources where they are needed as fast as possible, as hard as possible and for the duration.
I want to thank the President personally for all his assistance as w recover from the storm.
When someone dared to ask Chris Christie how Superstorm Sandy would influence next week's US elections, the New Jersey governor displayed the confrontation-loving, hard-charging style that has made him a rising national figure.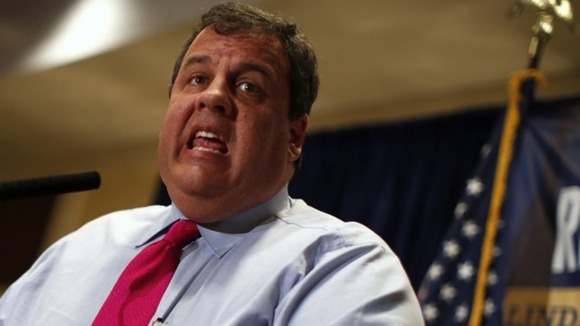 I don't give a damn about Election Day.

Let the politicians who are on the ballot worry about Election Day. It's not my problem.
– Christie told a news conference in Ewing, New Jersey

And Donald Trump took to Twitter to criticise President Obama over hurricane Sandy.

Mr Trump has said that the hurricane is "good luck" for the incumbent, and that he will "buy the election by handing unlimited free money to states", which is presumed to be a reference to federal disaster funding.

Hurricane is good luck for Obama again- he will buy the election by handing out billions of dollars.

Don't let Obama buy the election by handing out unlimited free money to states.

Not only giving out money, but Obama will be seen today standing in water and rain like he is a real President --- don't fall for it.