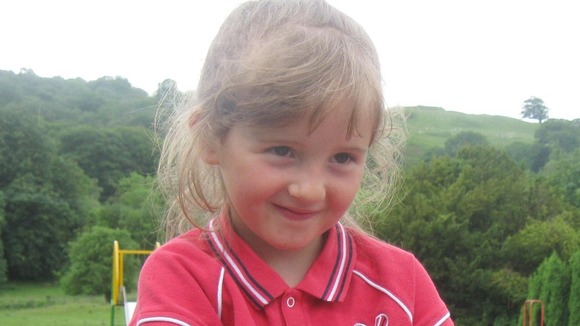 Exactly a month ago today, five-year-old April Jones vanished from her home town of Machynlleth in Wales - and has not been seen since.
Today her parents said they have been "torn apart" by her disappearance - but "overwhelmed" by the enormous effort to find their "beautiful daughter".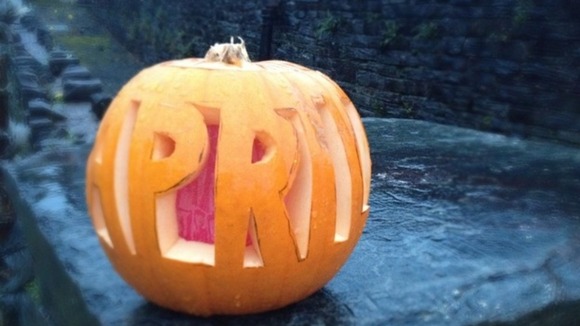 Police are continuing their painstaking search for the missing schoolgirl who was last seen getting into a vehicle near her home.
More than 40,000 man hours spent meticulously hunting for the missing girl have so far uncovered no trace of her and more than 150 expert searchers still scour 60 square kilometres of rugged tree-covered terrain around the town every day.
April was last seen at about 7pm on October 1 2012 playing out on her bike with friends on the Bryn-y-Gog estate. She had been allowed to stay up later after getting a glowing school report earlier in the day.
Local man Mark Bridger, who is 46, was later charged with her abduction and murder.
ITV News' Rupert Evelyn reports:
Mountains, derelict mines, potholes, lakes, the River Dyfi and the town itself fall within more than 300 search areas.
Every five days search teams are stood down and replaced by an equal number of freshly-rested experts eager to start work.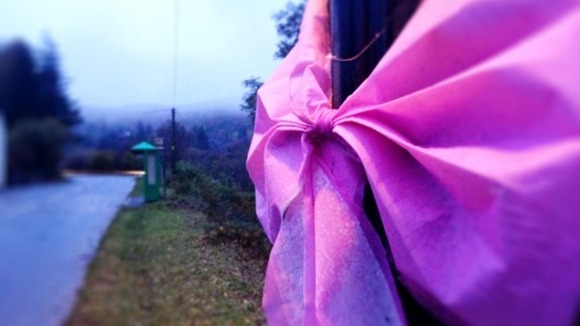 To mark the third week of her disappearance, Machynlleth town hall clock tower was lit in pink as a tribute and on Monday 200 pink balloons were released into the air in Oswestry, Shropshire.
April's parents Paul and Coral Jones said:
We have taken great strength from the procession through the town to the church and the lighting-up of the town clock in pink, April's favourite colour.With the help of our family liaison officers, local police officers and friends, we were able to participate in both events.We avoided media attention because we simply wanted to be part of the community without drawing attention away from the events themselves.Thank you to every single person who attended each event and made them so special.