Tonight: Too scared to speed?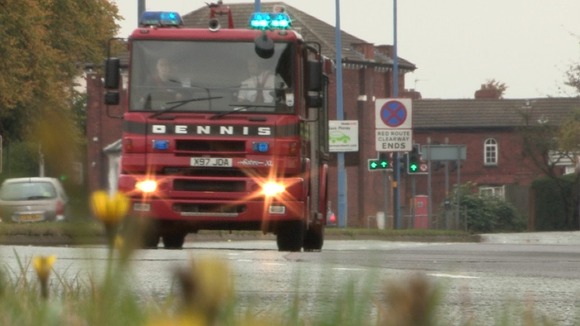 Emergency response drivers are facing an increased prospect of prosecution for dashing to emergencies, ITV's Tonight Programme hears.
Following a Court of Appeal ruling, 999 drivers are now given no credit for their high-speed training and experience while being considered for prosecution, the programme is told. Now some 999 chiefs believe it could need a change in the law to protect their emergency drivers.
The Police Federation says the issue came to a head earlier this year when PC James Holden was prosecuted for dangerous driving after he drove after a burglar in a stolen car.
Not only was PC Holden prosecuted but his radio operator in the car PC Nicola Houghton was also charged with aiding and abetting. PC Houghton's case was thrown out by magistrates and PC Holden was eventually found not guilty by a crown court jury.
Police officers will be committing dangerous driving because of how the law is. When you see ambulances and fire engines going to calls, the chances are the drivers will be committing dangerous driving. They are doing a job that they're trained to do, but the law isn't there to protect them. There's an awful lot of concern out there.
– John Apter, Police Federation

An exclusive Tonight survey of paramedic drivers has revealed just how deep those concerns are.

More than half said the perceived risk of prosecution did affect the way they drove to emergencies and thus put patient safety at risk. And 70 per cent said the law should be changed to give them more protection. Some 145 drivers responded to the survey.

And a further Tonight survey found that 95 per cent of police officers said the way they drove to incidents would be affected, if officers were unreasonably prosecuted for dangerous driving.

It's a situation so serious that the Director of Public Prosecutions Keir Starmer has felt the need to step in. He is currently consulting on new guidelines to make it less likely 999 drivers will face the courts. The consultation period ends next week.

Some road safety campaigners really don't like the idea of these proposals. Far from wanting fewer of these prosecutions, they'd like to see even more.

The charity Brake campaigns for road safety - it thinks the DPP has got it completely wrong.
We think that whenever an emergency service driver has caused a death or serious injury to a member of the public then they should always be prosecuted. Of course we absolutely do not want to see people who work for the emergency services going to prison for doing their job but it's important for a number of reasons. One so that we learn from the crashes and how to prevent them but also because you have to think of the families, these innocent people as well. They deserve to see justice. They deserve to know what happened to their loved one.
– Ellen Booth, Brake

The family of Nicola Stacey - who was killed four years ago in Sheffield when a fire engine on a 999 call ran into her car - are interviewed about their experiences.

An inquest heard that the fire engine that killed her went through a red light, without its sirens on, much faster than the 5mph recommended speed for travelling through a red light. The fire engine driver was never prosecuted.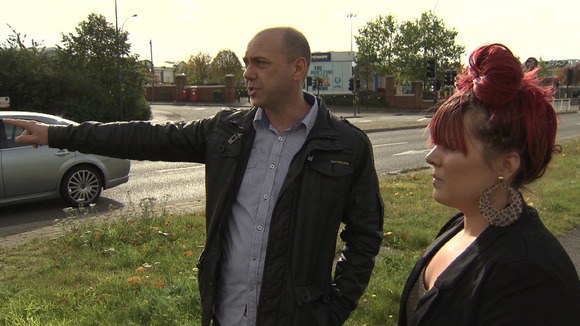 We haven't had any justice. Someone lost a life and no one has been held to account in any way and I feel really, really angry
– Barry Stevens, partner of Nicola Stacey

The stakes are high. In the last five years, there have been 137 deaths involving police vehicles engaged in pursuits or answering 999 calls.

Tonight: Too Scared to Speed is on ITV1 at 7.30pm

Useful links:

How to respond as a motorist if you encounter an emergency vehicle on a 999 call