It has been revealed that letters from former minister Denis MacShane admitting expenses abuses cannot be used to prosecute him because they are protected by Commons rules.
Officials said parliamentary privilege meant the key correspondence was withheld from police when they launched a probe into the MP two years ago.
And the documents are still not legally admissible - even though they were published in a Commons sleaze report today.
ITV News Political Correspondent Libby Wiener: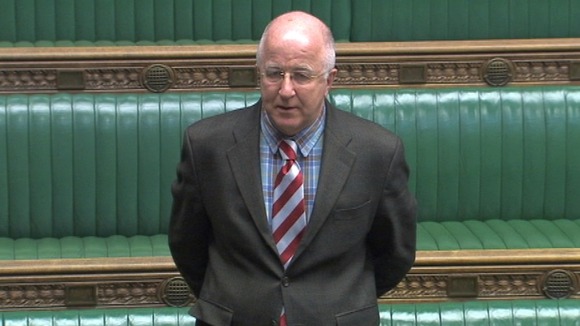 Mr MacShane announced his resignation after the Standards and Privileges Committee recommended his suspension from the House of Commons after a report detailed how Mr MacShane knowingly submitted 19 false invoices over a four-year period.
He was suspended from the Labour party this morning in the wake of the report.
I am shocked and saddened that the BNP has won its three-year campaign to destroy my political career as a Labour MP despite a full police investigation which decided not to proceed after investigations and interviews.

I am glad the committee notes that there is no question of personal gain. Clearly I deeply regret that the way I chose to be reimbursed for costs related to my work in Europe and in combating anti-semitism, including being the Prime Minister's personal envoy, has been judged so harshly.

I remain committed to work for progressive values, for Britain playing a full part in Europe, and for combating anti-semitism even though I can no longer undertake this work as a Labour MP.

I am consulting family and friends as I consider my position and study the full implications of the report. I am obviously desperately sorry for any embarrassment I have caused my beloved Labour Party and its leader Ed Miliband whom I greatly admire.
– Denis MacShane, former Labour MP