UN: Syria rebels may have committed a war crime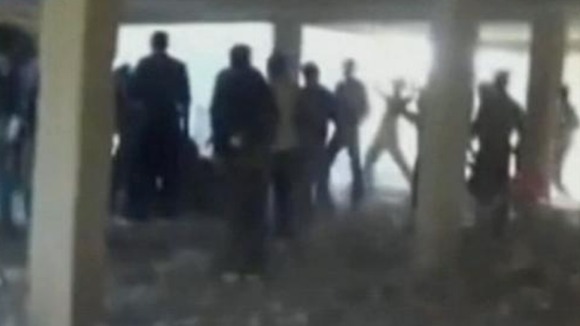 The United Nations has condemned the apparent execution of Syrian government troops by rebels.
A video, said to have been filmed yesterday, appears to show a group of captured soldiers being beaten by armed men, before they are shot dead.
The UN has said it could be evidence of a war crime and that the footage will be examined carefully.
The allegations are that these were soldiers who were no longer combatants.

And therefore, at this point it looks very likely that this is a war crime.
– Rupert Colville, a spokesman for the UN High Commission for Human Rights

This report by ITV News' Middle East Correspondent John Ray contains distressing images: