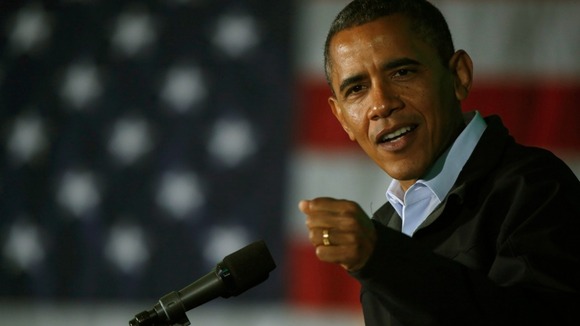 With just three full days of campaigning left, President Obama has nosed ahead in the race for the White House.
Latest polls put Obama slightly in front of rival Mitt Romney, in the key battleground state of Ohio.
So far the President has survived Hurricane Sandy unscathed.
But there could be a sting in its tail, the longer it takes the east coast to return to normal, the greater the risk to Obama's fragile lead.
ITV News Washington Correspondent Robert Moore on the final battle.