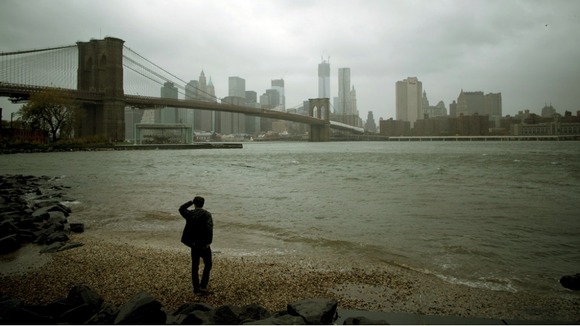 The New York marathon has been cancelled in the aftermath of superstorm Sandy, Mayor Michael Bloomberg has announced.
The Mayor had earlier made a statement that the event would go ahead and be dedicated to victims of Sandy and their families.
But Mr Bloomberg yesterday said he did not want "a cloud" to overshadow the marathon.
ITV News's Richard Pallot reports:
There had been claims the event would detract from the clean-up effort and pull police resources dedicated the restoring the city.
The mayor's office tweeted last night:
We have decided to cancel the NYC marathon. The New York Road Runners will have additional information in days ahead for participants.
In a statement, the mayor said:
We would not want a cloud to hang over the race or its participants, and so we have decided to cancel it.

We cannot allow a controversy over an athletic event - even one as meaningful as this - to distract attention away from all the critically-important work that is being done to recover from the storm and get our city back on track.
Mr Bloomberg insisted holding the race would not mean diverting resources from the recovery effort but understood the controversy surrounding the race.
It is clear that it has become the source of controversy and division.

The marathon has always brought our city together and inspired us with stories of courage and determination.
The cancellation came a day after Mary Wittenberg, chief executive of race organisers the New York Road Runners, said the marathon would show the "vitality and spirit" of New York.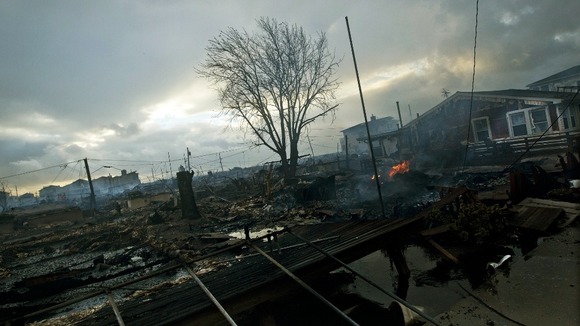 At least 69 people were killed by the superstorm that swept across the US east coast and wreaked destruction and devastation.
New York City Marathon in numbers:
More than 47,000 people were due at the start line at Staten Island tomorrow.
Last year's event boosted New York's economy by 340-350 million US dollars (£212 million-£218 million).
Another linked event, a 5k dash to the finish line has been cancelled.
The marathon was due to be held for the 43rd time.
Television audiences usually reach around 330 million.