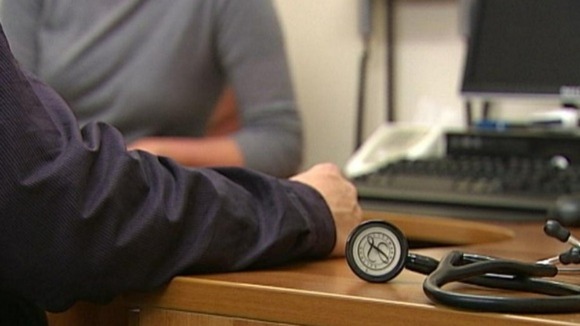 Families are to get a legal right to be consulted before patients are put on the "death pathway", it has been revealed.
Health Secretary Jeremy Hunt will today announce the new obligation on doctors as part of a raft of changes to the NHS constitution.
The move follows the emergence of cases where patients were placed on the Liverpool Care Pathway - which involves withdrawal of fluids and food - without relatives' knowledge.
Under the reforms, being put out for consultation today, health trusts that fail to involve patients and families in decisions could be sued while doctors who ignore their wishes face being struck off.
ITV News' Medical Correspondent Sue Saville reports:
Mr Hunt told the Daily Mail:
End-of-life care decisions affect older, and more vulnerable, people. These patients and their families have a basic right to be involved in discussions and decisions affecting their end-of-life care.

This new consultation will help to raise awareness of these rights and ensure that there are tough consequences in any cases where standards fall short.

The NHS is one of this country's greatest achievements. At the same time as we are protecting its budget, we are building an NHS able to meet patients' needs and expectations now and in the future.
For the first time, the coalition's policy on single sex wards would be included in the constitution.
The document would pledge that those admitted to hospital "will not have to share sleeping accommodation with patients of the opposite sex".
Other planned changes include;
A new right for patients to receive acknowledgement, an explanation and apology where mistakes have been made.
A commitment that complaints will be acknowledged within three working days, and tougher rules on handling them.
A warning that abusive and violent patients could be denied access to NHS services, if it is "safe" to do so.
A Department of Health source added:
New changes to the NHS Constitution, to be unveiled [today], will set out a new legal right for patients to be consulted on end-of-life care decisions. The right will also include family and carers.

NHS bodies, as well as private and voluntary providers supplying NHS services, are required by law to take account of it in their decisions and actions.

End-of-life care, like the Liverpool Care Pathway, can give patients dignity and respect in their last days, but recent reports have suggested that there is more the NHS can do to ensure that patients, their family and carers are fully involved in all discussions and decisions.
Health Minister Norman Lamb said the Government was determined to protect the founding principles of the health service.
The NHS is one of this country's greatest achievements. This Government will always make sure it is free to all, no matter your age or the size of your bank balance.

That's why at the same time as we are protecting its budget, we are strengthening this constitution, which enshrines the right of everyone to have first class care, now and in the future.
Marie Curie Cancer Care welcomed the proposed new legal right for patients to be consulted on end-of-life care decisions.
But the charity said the Government should go further and called for the next independent national audit of the Liverpool Care Pathway to be brought forward.
Imelda Redmond, director of policy and public affairs at Marie Curie, said:
The Liverpool Care Pathway has enabled thousands of people to experience dignified care in the last hours and days of life. It was developed to spread the hospice model of end of life care into hospitals and other healthcare settings.

We have become increasingly concerned about the damaging media coverage which reports negative experiences of people in hospital and the end of life.

That is why we are calling for the next independent national audit to be brought forward so that we can identify as soon at possible where these failings are taking place.

Once this is done, an action plan must be put in place for improvements where care is below the highest standards that the public expects."
What is the Liverpool Care Pathway?
The Liverpool Care Pathway (LCP) is a scheme that is intended to improve the quality of care in the final hours or days of a patient's life, and to ensure a peaceful and comfortable death.
It aims to guide doctors, nurses and other health workers looking after someone who is dying on issues such as the appropriate time to remove tubes providing food and fluid, or when to stop medication.
However, its use for some has become controversial, with relatives reportedly claiming it has been used without consent, and some saying it is used inappropriately.