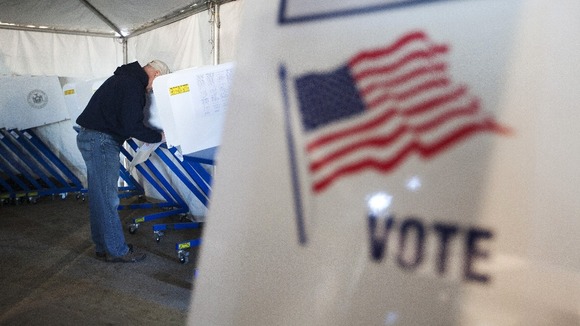 Rockefeller Plaza in New York is some sight this morning.
As the light comes up over New York City - shaken and stirred by Sandy just a week ago - 30 Rock is an exuberant celebration of democracy, in an explosion of colour and light.
Thanks to our colleagues at NBC whose HQ is here, Stars and Stripes festoon the walkways, the election map on its famous ice rink is a blank canvas waiting to be coloured in Republican red or Democrat blue.
Screens as big as houses show highlights from the campaign - red and blue searchlights sweep Rockefeller tower. Already, frozen news anchors are jabbering in their outdoor studios in a final feeding frenzy on the polls.
A calm presence in the middle of election fever is legendary news anchor Tom Brokaw who has covered every US election since the assassination of JFK.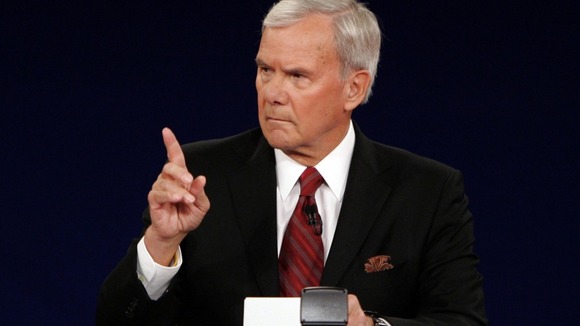 He's been there, seen it and can't wait for this election to be over, he told me:
It's going to be very close, it's been a long, long year.

We hope by the end of this week, the national nightmare of this election, that has been so divisive, so bitter, so uncertain, will come to a happy conclusion.

I really do think the game changer was the first debate at which the President barely seemed to show up.
– Legendarty NBC news anchor Tom Brokaw

And Mr Brokaw predicts it's going to be a long, long night too:
This could go well into Wednesday and beyond. I hope we get a clean, if narrow majority in terms of both popular and electoral vote. This country needs to get on with its business, the issues are still very tough out there.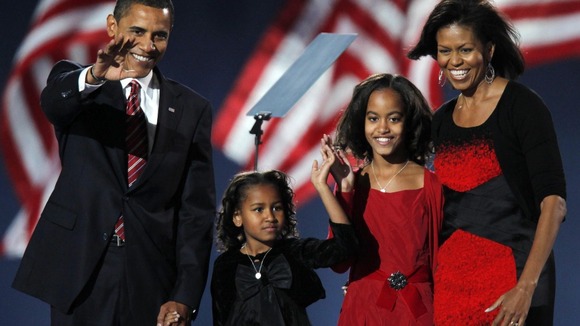 The atmosphere is markedly different to four years ago.
In 2008 you could sense the excitement of a country about to make history.
Obama was the star in the making - the air crackling with possibility of change - a moment of hope for many after the Bush years, which had dragged America into two wars and stared into the abyss of economic catastrophe.
It was heady stuff.
This year's election may have been down and dirty - but it has been no less thrilling. Whichever roads the long campaign has taken America down - tonight is the night it decides on the road ahead.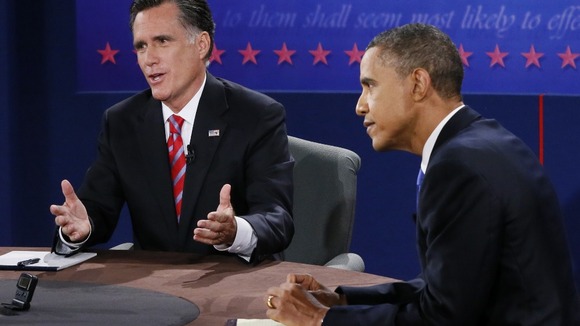 And that, for Tom Brokaw, is still worth celebrating.
We are the cradle of democracy. This is the most powerful nation on earth even given the divisions. There are no tanks on the streets, no one makes you vote with a shotgun. And at the end it seems to work. It's imperfect and will be tested again but democracy rolls on.
You can see Tom Brokaw's interview on News at Ten.**