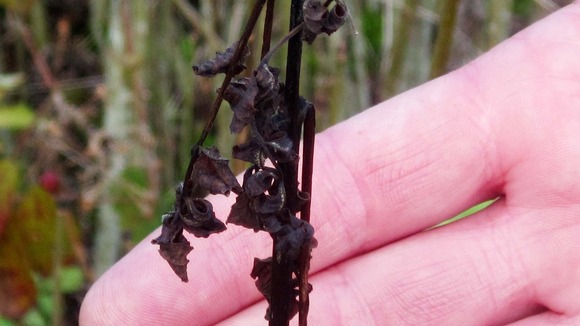 New cases of ash dieback have been confirmed in six more counties across the UK, as experts warn there is little they can do to stop the spread of the disease threatening to devastate the UK's ash trees.
Latest figures show the disease has been found at 115 sites across the UK: 61 locations across the countryside, 39 planting sites and 15 tree nurseries. Lewis Vaughan Jones reports:
The disease is caused by a fungus called Chalara fraxinea, which grows in the dead stalk of the leaf during the summer. Researchers do not know where the disease originated from, and there are currently no effective strategies for managing the disease.
Authorities across Europe have struggled to contain the spread of the disease as it made its deadly journey across the continent.
There are fears that the country's ash trees are facing a similar fate to its elms, which were destroyed by Dutch elm disease in the 1970s. Symptoms of the disease can be visible on leaves, shoots and branches of affected trees and include:
The entire crown shows leaf loss and is
There may be discolouration on the leaves and wilting
Labour has criticised the government for responding too slowing to the crisis, after it emerged in a written answer ministers had been told about the presence of the disease as far back as April. Shadow Enviroment Secretary Mary Creagh said:
Ministers were told about the presence of ash dieback in the country on April 3 yet waited till October 29 to ban ash imports.

This seven-month delay is a tragic example of the appalling incompetence and inertia which is a hallmark of this Government.

Scientists tell us the disease loves wet conditions and spreads from June to October but Ministers failed to get a ban in place over the summer months.

We have had the wettest summer on record and I fear, have lost a year in our fight against this terrible disease.
If you think trees in your area have been affected you can report them to the Forestry Commission.